Using social media to engage with students
16-Jun-11
Today's students aren't just comfortable with technology – they live it. Their social interactions, organisational abilities and learning habits are all mediated by networks. If you're not there too, then you're not on the map.
This one-day conference is specially designed for marketing and communications professionals in further and higher education who want to make sure that social media is working for them and their institutions. Experienced practitioners will share their experiences of the impact and management of social media in recruitment, engagement and reputation.
The event will bring together thought leaders from educational organisations, agencies and service providers in a friendly, focused day of discussion and debate. You'll also have the chance to do some networking of the face-to-face variety!
Topics for the day include the social media landscape, hunting grounds for potential students, integration of social media into your comms strategy, and making a business case for your activities using ROI metrics.
With expert knowledge and real insights to the fore, this event is the best way to sharpen your approach to social media and ensure you're covering all the angles.
Why social media?
In this climate of fast-evolving technology nobody it seems has the right answers: the landscape is confusing and the need for clarity ever more pressing. We need to know how the early adopters of all things technological are using the many opportunities presented by social media and how we as marketing and communications professionals can respond, engage and enter into a meaningful dialogue. Social media is ubiquitous, over 95 per cent of people under 30 have joined a social network and social media is now the most popular online activity. 
Understanding the phenomenon of social media together with how to interact and engage in social media space will be important themes raised and discussed in this important new conference from Discovering Futures: Using Social Media to Engage with Students. It's a growing phenonenon and one which this event hopes will engage some of the best brains in the sector, including your own!
Join us, on 16 June
Join us for a day's debate about how social media marketing is opening up new channels to market and communicate with your potential students and gain invaluable new insights into new developments and strategies.
Our keynote speaker will be Dr Lizzie Jackson, head of learning innovation at Ravensbourne college, a leading university sector college that is at the forefront of the creative use of digital technologies. Lizzie has an enviable track record in social media and amongst her achievements launched and managed the BBC's social media for its website from 1997-2002.
Additional plenary speakers are Jamie O'Connell from TheStudentRoom.com, the social network for aspiring undergraduates; Peter Reader from the University of Portsmouth who will advise how you can integrate social media marketing into your marcomms strategies; and Steve Swain from TMP, who will show us how we can measure and evaluate our social media activity and engagement.
An afternoon of choice
The special interest sessions allow you to choose the issues of most relevance to your institution as well as providing you with new ideas and a fresh perspective to help you re-evaluate social media marketing. Many sessions will be given by your peers in HE marcomms with real life examples and case studies.
 
Sessions cover:
how to use social media to engage with international students
communicating with students using social media
the role of iTunesU and YouTubeEDU in your strategy
building your brands using indigenous social media in China
integrating social media in student recruitment marketing
using Twitter and Facebook in alumni relations
successful social media in student recruitment at the University of Southern Denmark
reaching diverse audiences to widen access
building a brand through narrowcasting
from 9.00
Registration / refreshments
9.40
 
Welcome

9.45

 Keynote speaker
Dr Lizzie Jackson

Head of Learning Innovation

Ravensbourne

Introduction to social media marketing
10.25
ONLINE
Jamie O'Connell

Marketing Director

TheStudentRoom.com

Trends and engagement on HE's leading social media forum for potential students
10.50
Break and networking
11.10
STRATEGY
Peter Reader

Director of Marketing and Communications

University of Portsmouth

Integrating SMM into your marketing, communications and student recruitment strategy
11.50
EVALUATION
Steve Swain

Digital Attraction Manager

TMP

Evaluating your social media activities
12.20
Lunch and networking opportunity
1.30
Special interest sessions 1   (45 mins)
• 1
INTERNATIONAL
Sarah-Jane Doherty

International Manager

Educate

How we can make smart use of digital media to recruit international students
• 2
COMMS
Robyn Hicks

Marketing Manager

South Street Accommodation Services

Getting the balance right when communicating to students
• 3
CORP COMMS
Ken Punter 

Digital and Online Communications Manager

University of Warwick

The role of iTunesU and YouTubeEdu in an integrated corporate communications strategy
2.15
Special interest sessions 2    (45 mins)
• 1
INTERNATIONAL
Alicia Liu

Account Manager    

93½ PR 

Secrets of social media techniques in China for building brands and student engagement 
• 2
STUDENT RECRUITMENT
Graham Copekoga

Web Manager

De Montfort University, Leicester

Integrating the full range of social media techniques in student recruitment marketing
• 3
ALUMNI
Claire Lupton 

Alumni Relations Manager &

David Reilly

PR Officer  

University for the Creative Arts

Using Twitter and other SM techniques in alumni relations 
3.00
Break and networking opportunity
3.15
Special interest sessions 3    (45 mins)
• 1
INTERNATIONAL
Bo Kristiensan

Marketing Director

University of Southern Denmark

Case study: using social media for marketing and student recruitment at USD
• 2
COMMS
Stuart Brown

eBusiness Manager, Community and Developments

The Open University

Serving your audience through social media
• 3
BRANDING
Alan Parry

Director of Marketing and Corporate Communications

Prifysgol Bangor / Bangor University

Building a brand through narrowcasting: Bangor TV
4.00
CLOSING PLENARY
Ian Morgan

Education Marketing Consultant

Discovering Futures

Wrap up and further Qs and As.
4.30
Depart
Please note, under exceptional circumstances the agenda may be subject to change.
Avonmouth House
6 Avonmouth Street
London SE1 6NX
Tucked away in a quiet side street in the vibrant area between Borough and Elephant and Castle is the venue for our conference: Avonmouth House; it's smart, modern and purpose built. It's also a haven of tranquillity offering an ideal space to listen, learn, participate and network. The catering is also excellent: both breakfast and lunch are prepared on-site; and teas, coffees and water is available throughout the day.
The venue is fully accessible, is fully air conditioned, with state-of-the-art facilities, and offers free wifi, and dotted around the public areas are computer terminals available for delegates' use - not that you'll be expecting to have too much time to be distracted by emails and office phone calls.
You can see the location of Avonmouth House on this map:
View Larger Map
Getting there
The nearest tube stations are Borough and Elephant and Castle on the Northern line of the underground network. A little further away are Southwark and London Bridge stations.
You can plan your journey using Transport for London's TfL website
Accommodation
Overnight accommodation is not included in the conference fee. There is a wide choice of accommodation available in central London, ranging from the cheap-and-cheerful to luxury five star. You can Google with your specific requirements but don't forget that hotels closest to the conference venue will be in the SE1 postcode area.
Wifi
Although we hope you won't be distracted by the demands of the office, there is the convenience of a free wifi facility at the conference venue - so you'll be able to keep track of your emails!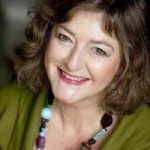 Dr Lizzie Jackson (Keynote Speaker)
Head of Learning Innovation
Ravensbourne College
Lizzie is responsible for the development of online and blended learning, and enhancing the student experience at Ravensbourne. Her main research interests are participatory media, social media, new forms of public service media and collaborative innovation. Lizzie launched and managed the BBC's social media for its website from 1997-2002. She then co-ordinated the BBC's internet safety initiatives for children, parents and schools and was also a member of the Home Office taskforce for internet safety. Lizzie was a senior research fellow at the University of Westminster (2007-2009), working on a BBC/AHRC funded project exploring virtual worlds for children. Lizzie was named 'One of the 100 Innovators of the UK Internet Decade' by NOP World and e-consultancy.com in October 2004. She is currently one of eight experts advising the Council of Europe on the governance of public service media. Lizzie was elected a Fellow of the Royal Society for the Encouragement of Arts, Manufactures and Commerce (RSA) in 2007.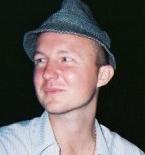 Stuart Brown
Business Manager: Community and Developments
The Open University
Stuart is responsible for the formation and implementation of social media policy at the OU and also manages a variety of the OU's social media channels including Facebook and Twitter. Stuart also has experience of application development across a variety of platforms and operating systems for the purpose of engaging students and wider communities; these include the course profiles and My OU Story Facebook applications and iPhone apps such as Study at The OU. Stuart also has technical responsibility for the OU's student and alumni community site, Platform, that incorporates web2 philosophies and is integrated with external networks such as Facebook and Twitter.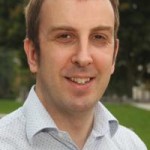 Graham Copekoga
Web Manager
De Montfort University, Leicester
Graham has spent the last 11 years working in higher education. He started using computers professionally in 1987 and began creating websites in 1995, before the profession of web developer even existed. In 1997, Graham invented the 'Solar Garment' that powers mobile devices. While working at Nottingham Trent University he developed the first imode mobile phone website for a UK university and in 2003 won a HEIST award for a multi-language website. Graham is an associate lecturer at De Montfort and teaches website design. He is also a visiting professor at Fukuoka University in Japan. He believes in best practice and web standards. In his spare time he works as a staff photographer for the Japanese fashion culture website SCRAPTURE and is busy setting up his own book publishing company Wabi Sabi Press.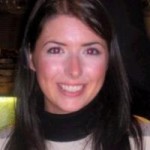 Sarah-Jane Doherty
International Manager
Educate
Sarah-Jane Doherty works on the global arm of Educate and manages the online social network campaigns across the organisation. She assists educational institutions in recruiting international students with tailored, innovative and cost-effective solutions across a wide range of digital media options including mobile, online social networks, apps, etc. Sarah started her career at Associated Newspapers before becoming an account manager for Educate. It was in this role that Sarah's online knowledge and experience grew rapidly. Educate is now appointed to sell and manage the educational campaigns on behalf of several world renowned media organisations such as Facebook, The Times Newspapers, BBC.com, Friendster, Microsoft, Orange, AIESEC, and the ACCA.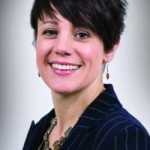 Robyn Hicks
Marketing Manager
South Street Accommodation Services
Robyn is a marketing manager with 11 years experience in youth marketing gained in the music, events and student accommodation industries. Having worked for both Unite and Mainstay Student she brings extensive knowledge of property management in the student accommodation sector, particularly in strategic sales and marketing, social media marketing, brand development, reputation monitoring and PR. Robyn joined South Street in December 2008 and her development of the Digs Student brand has ensured a strong reputation amongst students and a level of advocacy that consistently delivers outstanding occupancy and rebooking rates. Robyn also ensured South Street was the first student accommodation provider in the UK to fully embrace social media using Facebook, Twitter, You Tube and blogs. She ensures they also continue to be the most innovative having moved social media from a marketing tool to a customer service tool and now into the area of facilities management. This is always done with the enhancement of the student experience being the primary focus.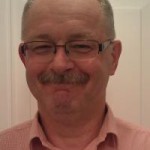 Bo Kristiensen
Chief Consultant, Marketing
University of Southern Denmark
At the University of Southern Denmark, Bo has been responsible for national and international marketing for a decade. Bo's marketing communication ideas rely heavily on being an early adopter of new marketing platforms and this approach has shown to be very advantageous; except for one year, the number of new students has risen every year at the USD for the last ten years. Bo has held senior posts in advertising, publishing, communications, and teaching, and in the distant past he also carried out research in to linguistics. For the past three to four years Bo has turned his interests towards social media in student recruitment. He is an expert in involving student ambassadors and professors alike in creating traffic and useful communication on Facebook, where the University of Southern Denmark is a key player among European universities. Bo has learned some tricks of the trade the hard way and would like to share his experiences with you too.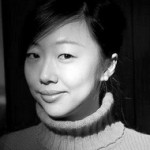 Alicia Liu
Director
Singing Grass Communications
Alicia is the founder and managing director of Singing Grass, a strategic communications consultancy based in London that connects the world with China through arts, lifestyle and culture.
Leveraging her network in the media and arts spheres in both China and Europe, she has been instrumental in creating strategic communications and business development programmes for international clients ranging from Gieves & Hawkes, the London Book Fair, Shanghai International Children's Book Fair to the phenomenon Chinese pianist Yundi Li.
Alicia is involved in the King's College London mentorship programme and has been invited to give guest lectures on China and arts marketing at Royal Holloway University of London and INSEEC Business School. She is an advisory panel member for Southampton Solent University research and innovation hub.
Singing Grass Communications has a team of PR and digital marketing specialists based in Europe and in China who collectively have two decades of experience in the arts, education and luxury retail sectors.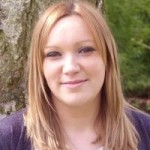 Claire Lupton
Alumni Relations Manager
University for the Creative Arts
Claire has worked in marketing for over ten years, and is a relative newcomer to higher education alumni relations at the University for the Creative Arts. UCA's alumni association has over 23,000 members and the university maintains contact with them by post, email and via social media. UCA was formed from the merger of five colleges and one of the challenges of the alumni strategy is to re-engage with them and also to encourage them to be involved in the UCA alumni association. This has re-engagement has been achieved through a series of alumni events, and since 2009, when the association was re-launched, in 2009, over 8,000 additional alumni have been recruited. After the successful re-engagement programme, Claire focused the strategy towards communication via social media. The Facebook page was launched in spring 2009 and the fanbase has grown to over 2,000 fans. Following this success Claire wotked on the launch of the Twitter page in May 2010, and this now has over 400 followers.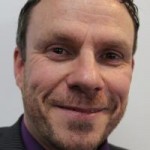 Ian Morgan
Director
Academium
A graduate of University of Leeds, Ian began his career in the banking sector, working with NatWest and First Direct where he helped launch one of the UK's first internet banking services. He joined the agency world as a digital strategist at TMP in 1998, moving on to become Head of Education Marketing at Barkers, overseeing the growth of what was then the largest specialist education recruitment communications practice in the UK. He left to found Academium, a specialist HE marketing and communications agency, in July 2011. Ian has broad HE sector marketing experience and has worked with over 25 institutions on domestic and international marketing projects. He has a strong track-record of supporting clients manage change in their approaches to digital marketing, engagement and metrics, and is known for speaking at HE sector events on digital innovation, having been one of the first to use Facebook, Bebo, TheStudentRoom and Google for student recruitment. Academium specialises in UK & international digital and search marketing, in campaign analytics, and in sourcing and implementing new technologies to support HE marketing and conversions.
Jamie O'Connell
Director of Marketing
TheStudentRoom.com
In the past four years, marketing director Jamie O'Connell has helped grow The Student Room (TSR) to become the world's largest student website receiving over 3.5 million unique users per month.
He has fostered close working relationships with universities and key government departments, which has enabled him to provide opportunities for students to engage directly with policy makers such as Lord Browne and David Willetts on TSR.
The site offers a social platform for students to discuss important issues and decisions. Through helping run TSR, Jamie and his team have developed a better understanding of students - an insight they openly share with the HE community in their monthly e-newsletter.
Previously Jamie worked as science web manager at Cancer Research UK helping formulate their web strategy. He has also worked as a web manager at Botanical Gardens Conservation International (bgci.org), and as a content manager at jobsite.co.uk.
Jamie lives in east London and commutes most days to The Student Room HQ in Brighton. He feels passionately about the role peer-to-peer support can play in education and the importance of shared opinions when making HE decisions – positive peer pressure.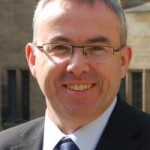 Alan Parry
Director of Marketing and Communications
Bangor University
Alan Parry has over 20 years experience of communications and marketing in a variety of large public sector organisations. In addition, he is a trustee and non-executive director of Gisda, a charity that supports young homeless people in north west Wales, and a director of Arwain Ltd, a company specialising in improving the performance of individuals and organisations. A fellow of the Institute of Sales and Marketing Management, he is a qualified journalist and marketer and holds an MSc in Management.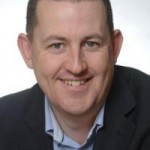 Ken Punter
Digital and Online Communications Manager
University of Warwick
Ken manages the digital & online communications team at the University of Warwick and is responsible for guiding and managing digital corporate communications, the corporate elements of the main website, the digital corporate identity, mobile app development and social media engagement. The team produces both text and video/audio content and distributes these through various channels including YouTube EDU and iTunesU. Ken's background in communications technologies goes back to the mobile-comms market of the mid 1990s, working with such pioneers of the day as Psion, Palm, Handspring, Ericsson and Palmtop (the forerunner of TomTom). Surviving the dotcom boom and bust, Ken moved agency-side managing and growing the online business for Graymatter. While with the agency Ken delivered several web development projects and successfully launched some of the first PPC campaigns. Ken moved client-side with international development NGO, World Vision UK. His stint at World Vision involved the creation of several websites, the instigation of a social media monitoring programme and growing the digital capability and capacity of the organisation, he also worked as a strategist within the wider international organisation, speaking at several conferences and advising on many things 'digital'. Ken is currently studying towards an MSc in Digital Marketing and Communications collaboration between Econsultancy and Manchester Metropolitan University. http://www.linkedin.com/in/kenpunter @kenpunter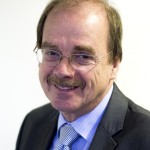 Peter Reader
Director of Marketing and Communications
University of Portsmouth
Peter Reader, currently director of marketing and communications at the University of Portsmouth, is one of the UK's leading higher education communicators and marketers. Uniquely, he has led professional organisations in the UK, Europe and the Commonwealth, as the founding chair of the UK's Higher Education External Relations Association, as president of the European Universities Public Relations and Information Officers, and as the founding chair of the Association of Commonwealth Universities' PR, Marketing and Communications Network.
He has give numerous presentations in the UK, Europe and internationally, and has had a number of articles published in the professional media. As well as marketing strategy, particular professional interests include crisis management and communications, and reputation management.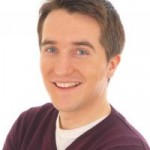 David Reilly
PR Officer
University for the Creative Arts
David is a Press & PR Officer at the University for the Creative Arts (UCA). He was a television reporter at ITN and ITV Meridian before moving into marketing and communications in January 2010. Having worked in the media for nearly a decade, he has vast experience in what journalists' and producers' are looking for in a story, and how best to execute and maximise their potential. David has been an avid social media consumer since signing up for a Myspace account in 2005, less than a year after the pioneering network was launched, which makes him a veteran user in online terms. He went on to start using Facebook just six months after it was made available to users outside of educational institutions. In his new marketing role, David has relished the opportunity to use social networks to deliver UCA's press and PR opportunities to a worldwide audience, while also providing new methods of communication for interested parties. After helping with the alumni association's first foray into social networking, he is now working on ways to maximise UCA's online profile in more general terms. You can follow David on Twitter: @DavidReillyUK or the new UCA account: @UCA_creative
Steve Swain
Digital Attraction Manager
TMP
Steve manages TMP's government, health and education digital attraction team, ensuring that clients make best use of their marketing budgets. The team looks after the search engine marketing, SEO, campaign management and campaign planning/execution for the agency.
Steve's responsibilities include supporting clients who don't use digital media regularly, strategising for and presenting at new business pitches, further developing clients who use digital exclusively and managing the team's output. In addition, he is responsible for ensuring that TMP's client managers and directors are kept up-to-date with developments in digital media.
Over the past ten years, Steve has been instrumental in moving client ad spends online and has won awards for innovation and creative campaigns.
With sessions designed to cover all the relevant aspects of social media, this conference is a highly effective way of mastering the subject. You'll be able to enhance your social media strategy using proven techniques, as well as avoid the pitfalls that await the unwary. Find out the real facts about social media, and ensure that your organisation is taking the right steps to success.
Addressing your professional needs
This conference is an excellent opportunity to update your skills in this fast-moving area of technological and cultural change. In particular, you will learn:
why social media is here to stay
how to assess and select different social media options for different audiences and goals
how to communicate via key social media including Twitter, YouTube, Facebook and iTunesU
how to align social media activities with other communications streams
where social media is heading in the future
how leading practitioners have used social media for the benefit of their organisations
By attending you will:
learn how leading institutions are using social media to reach new audiences and stay in touch with students and alumni
hear which kinds of approach work best
discover how your peers are using social media to meet their goals
choose from alternative session streams in the afternoon
have access to wide-ranging case studies that will enable you to tailor proven strategies to your own workplace
network with your colleagues from the sector
Fees are not available for archived conferences