The Future of the Prospectus – an update
26-Mar-13
Why the prospectus?
The Future of the Prospectus - an update has been specially created for everyone engaged with the challenge of attracting students to their institution, college or school.
Every school, college and university produces a prospectus. Over the last few years a nuber of institutions have used digital methods to prpmote their courses and as such the prospectus no longer meant that they would produce a paper-based catalogue.
Have you considered doing something different with your prospectus? How can you set yourself apart from the competition without alientqting your stakeholders? Is the power of "the brand in the hand" still too important to justify changing? Have you ever considered the value of this document and what might be the alternative should you replace it? But the question remains, what would be the alternative? 
Your student recruitment strategy will be utilising the full marketing mix to build a meaningful relationship with your target audiences; but are you maximizing the full potential of digital technology, harnessing the opportunities of mobile communications, realising the importance of social media, utilising the power of search, or the endless choice created by the internet and the unlimited demand and opportunity this has unleashed? All these developments are presenting new opportunities for reaching target markets whilst also threatening the traditional routes to market and the once dominant power of paper and print.
This conference has been designed to consider this question whilst also offering some ideas, alternatives and possibly some answers supported by a range of case studies.
At this event we will aim to address the future of the prospectus by giving you:
time to reflect on what your prospectus should be

an opportunity to hear from experts who can help you consider how you might embrace new developments

information regarding how potential students wish to engage with you. (Are you conversant with, and prepared for, these changes?)

feedback on the importance of clear and accessible information. (This might also help with retention rates if potential students firstly understand what they are getting into.)

advice on how to ensure your prospectus is accurate, up-to-date and excellent at satisfying the expectations of your many stakeholders

the opportunity to be challenged about your strategies and how you might embrace new routes to market.
The agenda
The exciting and stimulating agenda features speakers from the commercial and education sectors who are leaders in their field - they will unveil a range of new developments, case studies and innovative thinking which will contribute to this important discussion on the future of the prospectus.
The rise of digital attraction methods, and associated technology, will be high on the speaker's agendas.
The forums and presentations will aim to give you new ideas and a fresh perspective to help you re-evaluate your organisation's prospectus strategies which will in turn impact on your broader marketing and recruitment strategies. The implications of these technological developments are enormous.
Join us
Join us for a day's debate about how digital technologies and traditional printing are both competing for your potential students attention and gain invaluable new insights into new developments and strategies.
Our keynote speaker, Andy Westwood, CEO of GuildHE, will provide a strategic overview of HE in the post-Browne era and how this is impacting on recruitment. 
The presentations, prospectus winners forum and special interest sessions aim to give you new ideas and a fresh perspective to help you re-evaluate your organisation's prospectus strategy. There will always be time to ask your questions and to network with colleagues.
Sessions cover:
reaching your audience through successful digital marketing
the sustainable case for paper and print
what makes for the best prospectus
interactive, and digital prospectus
using augmented reality in your prospectus 
personalising the prospectus - is this the way forward?
the use of mobile marketing in recruitment
the musings of a digital expert on the way ahead for the prospectus
the results of specially commissioned market research: the thoughts of year 12 students regarding further study, and a mystery shopping exercise of all UK HEIs' prospectuses.
The Future of the Prospectus - an update: 26 March 2013
from 9.00
Registration / refreshments
9.40
 
Welcome

9.45

 Keynote speaker
Andy Westwood
Chief Executive
GuildHE
Future Challenges for Higher Education.
10.20
 
Ian Morgan
Director
Academium
The prospectus... setting the scene.
10.30
Break and networking
10.45
 
The HEIST prospectus category award winners' forum

Antoinette Perry * Craven College: FE
Chris Walker and Michelle Clarkson Teesside Univ: UG
Dawn Munro University of Nottingham: PG
Scott Parsons and Kirsty Barr Glasgow School of Art: Specialist institution

What makes for the 'perfect' prospectus? What is the future?
                                  Followed by Q and As                           Chair: Ian Morgan

(* Antoinette Perry is representing Craven College although she has since moved to Burnley College) 

12.00
 
Paddy Byrne
Corporate Social Responsibility Manager
Premier Paper Group
Paper and print: addressing issues on sustainabillity, the environment and technological developments.
12.30
 
Jonathan Stephenson
Strategic Media Consultant, Magus Digital
Publisher, Solus Press, Wrd and ifBooks
The Future of the Prospectus: virtual, variable and definitely digital…
1.00
Lunch and networking opportunity
(and from 1.15, tours of the building)
2.00
Special interest sessions 1   (40 mins)
• 1
 
Jill Hogan             with  Richard Birkin
Marketing consultant        Head of Development
Ravensbourne                 Mudlark
Case study: Ravensbourne: going digital - the experience of abandoning print
• 2
 
Paul Goodwin      with   Sean Montgomery
Marketing Manager           Director
Kendal College                C-Disc
Augmented reality and mobile: its potential and power - the experience of Kendal College
2.40
Special interest sessions 2    (40 mins)
• 1
 
Charlotte Tangye 
Web Content Manager   
Falmouth University 
Development, design and delivery of a new interactive prospectus
• 2
 
Ian Fuggle
Director
Hudson Fuggle
Working with your agency to energise your communication.
3.20
Break and networking opportunity
3.40
Special interest sessions 3    (40 mins)
• 1
 
Frank Durrell
Head of Digital
TMP Worldwide

Digital trends in the youth market.
• 2
 
Sean Montgomery
Director
C-Disc
Smarter distribution: getting the prospectus into the right hands at the right time
4.20
 
Hazel Joe  & Robert Hawker     Ian Morgan
Researcher     Director                  Director
Discovering Futures                      Academium
The lastest research commissioned for this event: the findings from Discovering Futures' sector-wide prospectus mystery shopping exercise; followed by Academium's research into what year 12 students think of the prospectus, once they have it.
4.50
CLOSING REMARKS
 
Wrap up and further Qs and As.
5.00
Depart
Please note, under exceptional circumstances the agenda may be subject to change.
Date: 26 March 2013
The Conference Venue:
Ravensbourne
6 Penrose Way
London SE10 0EW
Ravensbourne relocated two years ago from Chislehurst to this purpose-built, and state-of-the-art building next to The O2 at Greenwich Peninsula - it really does have the wow factor! The teaching and learning philosophy of Ravensbourne permeates the concept and design of their new building. Visitors are always impressed and invariably compare it to their own institution. The building will intrigue you so much that tours will be available during the conference lunch break.
The venue is fully accessible, is fully air conditioned, and offers free wifi available for delegates' use - not that you'll be expecting to have too much time to be distracted by emails and office phone calls.
You can see the location of Ravensbourne House on this map:
View Larger Map
Getting there
The nearest tube station is North Greenwich on the Jubilee line of the underground network.
You can plan your journey using Transport for London's TfL website.
Ravensbourne is a two-minute walk from North Greenwich underground station. On exiting the station, please follow signs to The O2 following the covered walkway to The O2′s main entrance. Before you reach the main entrance to The O2, turn right into Penrose Way and Ravensbourne's entrance is on your right.
By bus
Eight TfL bus routes operate to and from North Greenwich including three 24 hour bus services. Key destinations include Stratford, Charlton, Greenwich, Lewisham, Woolwich, Eltham, North Kent and Central London. Please visit www.tfl.gov.uk for timetable information.
By Thames Clipper
We are a two minute walk from the North Greenwich Pier stop on the Thames Clipper route. Please visit the Thames Clipper website for routes, fares and journey times.
By Docklands Light Railway
Ravensbourne is just one stop via the Jubilee line from Canary Wharf or Canning Town on the Docklands Light Railway.
By National Rail
Charlton mainline station is just a short ride on either a 486, 472 or 161 bus to/from North Greenwich underground station. Southeastern runs services to Charlton train station. Turn left out of the station and catch 486, 472 or N472 buses to North Greenwich.
By Eurostar
The current network takes the Eurostar into St. Pancras, from where you only need to jump on the Northern Line down to London Bridge where you can then change to the Jubilee Line.
By Cable Car
Depending on your journey to North Greenwich, you may wish to make a slight detour to take the new cable car from the Royal Docks to Greenwich Peninsula and enjoy the spectacular views of east London and beyond. See the cable car website for further information.
Accommodation
Overnight accommodation is not included in the conference fee. There are a number of hotels around Greenwich. The closest hotel to the venue is the Holiday Inn Express, SE10 0GD. There is also a Premier Inn on Greenwich High Road, a Travel Lodge on Blackheath, and an Ibis on Stockwell Street. All hotels are in the London SE10 area. Please note that the inclusion of these hotels does not confer any form of recommendation on our part.
Further afield, there is a wide choice of accommodation in Canary Wharf, around the vicinity of the Excel Exhibition Centre, and also in central London. You can Google with your specific requirements.
Wifi
Although we hope you won't be distracted by the demands of the office, there is the convenience of a free wifi throughout Ravensbourne.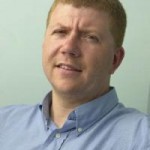 Andy Westwood (Keynote Speaker)
Chief Executive
GuildHE
GuildHE is one of the two formal representative bodies for higher education, with 32 members across a diverse spectrum, including specialist vocational institutions, university colleges, new universities and further education colleges. Andy is president of the OECD Forum on social innovation and a former special adviser to ministers in the Department for Innovation, Universities and Skills. He has also worked as an adviser at the Department of Communities and Local Government and at the UK Treasury as a team member of the Leitch review of skills. Prior to that Andy worked in further education and as head of policy research at the Work Foundation and a director of the Centre for Economic and Social Inclusion. He has written widely on many subjects including vocational education and training, urban regeneration, economic development, welfare to work and city policy and is a visiting professor in local economic development at London South Bank University, a visiting professor in business at the University of Buckingham and a fellow at the Institute of Education University of London.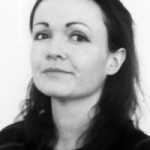 Kirsty L Barr
Communications Manager
The Glasgow School of Art
Kirsty has 17 years' experience in marketing and communications roles across a variety of sectors. Most recently leading on the build of the new GSA web presence, Kirsty is responsible for internal and external communications at the School from social media, digital strategy and implementation to concepts, copywriting, editing and print on an array of award-winning recruitment and promotional publications. Kirsty began her career as a broadcast news researcher following completion of an MA in English Literature and Language from the University of Glasgow. The Glasgow School of Art has twice won a HEIST award for its website (2004 and 2012) and won an array of awards for print including HEIST Gold Award for best prospectus 2011, HEIST Gold Award for best prospectus from a specialist institution 2012, a Scottish Design Award for best publication, and a Scottish Creative Award for best corporate/promotional literature both 2012.
Richard Birkin
Head of Development
Mudlark
Richard is head of development at Mudlark, a digital production company that makes life playable. During his time there, he's helped to drive competition via travel smartcards, told Shakespeare on social media, made web apps for smart phones, written stories on Foursquare, created an engaging digital streaming experience for classical music, and led on User Experience and Production for Ravensbourne's new Digital Prospectus. Richard always looks for the best way to deliver content for different behaviours with a user-centred, mobile-first design approach. When he's not got his Mudlark hat on, Richard is a touring musician, composer, and writer.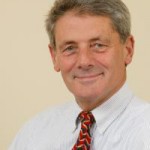 Paddy Byrne
Corporate Social Responsibility Manager
Premier Paper Group
Paddy Byrne has been in the paper and paper-related industry for over 40 years holding a number of senior positions in paper production as well as paper merchanting. He has travelled widely thoughout the world and has a wealth of experience of the paper industry's impact on the environment. He is currently the group corporate responsibility manager for the Premier Paper Group and therefore has responsibility for Premier's environmental profile and ethical trading policy. The Premier Paper Group is the largest independent paper merchant in the United Kingdom having five specialist divisions and 15 regional sales branches, offering a comprehensive range of papers and boards to the graphical industry. Paddy is speaking on "The Paper Industry and the Importance of Environmental Sustainability". The importance of forest sustainability is key to the world's environment future and to the long-term future of the paper industry.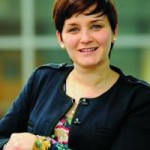 Michelle Clarkson
Marketing Manager
Teesside University
Michelle oversees all Teesside University publications and corporate advertising campaigns (both online and offline), and ensures they remain in tune with the latest digital developments.After graduating with a BA (Hons) Business (with Marketing) from UCLAN in 2001, Michelle went on to work for a high-profile advertising agency in Manchester, working on well-known brands (Peugeot, Magnet, Portland Holidays Direct and United Parcel Service). She gained brand management experience at JD Sports Fashion plc in 2006 as a fashion retail marketing manager (women's wear) - and during this time she launched a new subsidiary high-street fashion retailer, as well as a portfolio of successful own brands. She then went on to manage the marketing team at BANK fashion, including the BANK magazine, and many campaigns with well-known fashion brands (Superdry, Lipsy, Converse, adidas). She took up her current role in January 2011 and is enjoying the diverse and ever-changing nature of this unique sector.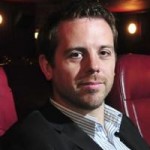 Frank Durrell
Head of Digital
TMP Worldwide
Frank is the head of digital at TMP Worldwide. An award-winning strategist, technologist, creative and manager, he creates smart, joined up and unique campaigns - spectacularly deliver for clients and agency. In 2012, his team won awards - including Best Digital and Best Use of Social Media at NMA, Marketing Week Engage, CIPD, S1, RAD, PPMA and SOMA; plus the Grand Prix at the 2012 DADI awards.With 14 years experience in activation and digital - Frank has partnered with passionate and rewarding clients; hired, lead and managed great talent; and been responsible for communications and digital as a discipline and a department. The team is over 45 individuals across strategy, search, media, creativity, branding, technology and operations. A speaker, presenter and judge at many events including RADs, HR Summit, CIPDs and PPMAs, he has appeared on national TV (ITN and BBC) and press (Ri5, The Drum) about TMP's campaigns. Work has been featured across the web from Gizmodo, Wired, The Register and NMA to The Sun, The Times, The Independent, The Guardian and even The Sydney Sunday Morning Herald.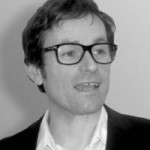 Ian Fuggle
Director Hudson
Fuggle
As both as a designer and creative director for major branding agencies in England, Spain, Australia and America, Ian worked on projects for a wide variety of blue chip clients, including Glaxo Wellcome, Harvey Nichols, Kimberly Clark, Simago, and United Distillers. Since founding Hudson Fuggle, he has led branding and corporate communication projects across several sectors, including higher education, where he enables some of the UK's leading universities to address the challenges of a rapidly evolving marketplace, develop effective communication strategies and create award-winning marketing material.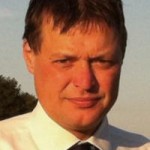 Paul Goodwin
Marketing Manager
Kendal College
Paul Goodwin is the marketing manager at Kendal College, a role that he has held for the past ten years. The College, judged 'outstanding' by Ofsted and situated on the edge of the Lake District National Park, provides further and higher education, and manages the Kendal Museum and The Castle Dairy fine dining restaurant, which is run by college apprentices. Paul is a member of the CIM and is a chartered marketer and is responsible for marketing across the college, including rebranding of the college in 2008, rebranding of Kendal Museum in 2009 and the creation of The Castle Dairy and JobWorks brands, the latter of which is used for the college's employability segment. Working in one of the smallest colleges in the sector, the marketing department is a team of one and consequently relies on cross-college collaborative working with support and curriculum staff to fulfil marketing objectives, which is how Kendal College came to have the first augmented reality prospectus, harnessing the expertise of digital media staff at the college.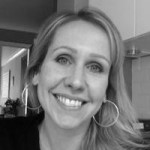 Jill Hogan
Marketing Consultant
Hogan Marketing Communications
Jill has over 15 years experience in strategic marketing communications roles, most recently as Head of Marketing and Communications at Ravensbourne. During her career, she has developed and delivered marketing and communications strategies for complex public sector organisations in the creative and education sectors. In April 2012, Jill formed her own marcomms company and retains Ravensbourne as a client, as well as working with organisations ranging from the Mozilla Foundation to the regional Chamber of Commerce.  She holds a drama degree and postgraduate diplomas in arts MAnagement and public relations. She is a member of the Chartered Institute of Public Relations.
Hazel Joe
Researcher Discovering FuturesPhoto
biography to follow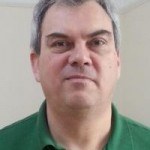 Sean Montgomery
Director
C-Disc
Sean's career in the world of media spans over two decades, where he worked for both advertising agencies and media owners at board level. In 2001, he set up his first business and has since successfully launched another two companies specialising in reaching the youth audience. Sean's experience working with both universities and colleges is extensive, spanning over 15 years, and in 2009 he created C-Disc which specialises in providing intelligent web software solutions for HE and FE. SMART, created by C-Disc, is a schools reporting tool used by many universities across the country, and Conversion Analytics is a web product that is changing the way universities and colleges improve their conversion rates. Sean is based in the south west of England with his team, and has two young children. His interests include Arsenal FC, golf and cooking but not necessarily in that order.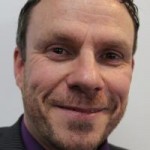 Ian Morgan
Director
Academium
A graduate of University of Leeds, Ian began his career in the banking sector, working with NatWest and First Direct where he helped launch one of the UK's first internet banking services. He joined the agency world as a digital strategist at TMP in 1998, moving on to become Head of Education Marketing at Barkers, overseeing the growth of what was then the largest specialist education recruitment communications practice in the UK. He left to found Academium, a specialist HE marketing and communications agency, in July 2011. Ian has broad HE sector marketing experience and has worked with over 25 institutions on domestic and international marketing projects. He has a strong track-record of supporting clients manage change in their approaches to digital marketing, engagement and metrics, and is known for speaking at HE sector events on digital innovation, having been one of the first to use Facebook, Bebo, TheStudentRoom and Google for student recruitment. Academium specialises in UK & international digital and search marketing, in campaign analytics, and in sourcing and implementing new technologies to support HE marketing and conversions.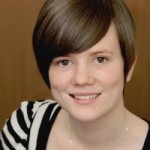 Dawn Munro
Marketing Projects Manager
The University of Nottingham
Dawn has worked at The University of Nottingham for over four years. She began in the postgraduate marketing team in 2008, moving on to a role in the undergraduate team in 2011, and now works as marketing projects manager leading on large-scale marketing projects, including recruitment collateral for the University's overseas campuses in China and Malaysia. After graduating from Robert Gordon University in Aberdeen with a BA Hons in Corporate Communication, Dawn worked for Visit Scotland promoting Aberdeen as a business tourism destination.Dawn is CIM qualified and recently achieved Chartered Marketer status.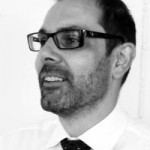 Scott Parsons
Head of Marketing and Communications
Glasgow School of Art
A graduate of the department of marketing, Strathclyde Business School, University of Strathclyde, Scott has worked in higher education since 1996. Currently he is director of marketing, communication and strategic planning at The Glasgow School of Art, he leads an integrated marketing function which covers strategic planning, student recruitment and international, communications, alumni affairs, corporate events, exhibitions and cultural engagement and GSA Enterprises responsible for the public aspects of the GSA's Mackintosh heritage. He sits on the GSA Executive Group. Starting his career in development working on the University of Strathclyde's successful Campaign 2000, he has worked at the Smurfit Business School, University College Dublin and Adam Smith College in Fife. He completed the Leadership Foundation Top Management Programme in 2010.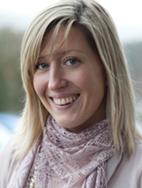 Antoinette Perry
Strategic Marketing Manager
Burnley College
Antoinette has worked in the education market for over 10 years. She has had marketing roles in both the FE and HE environment and is currently a strategic marketing manager at an FE college in Lancashire. She has experience in delivering corporate brand strategy and marketing strategy and also works as a marketing consultant. Her accomplishments include gaining a Bronze HEIST award followed by a Gold HEIST award for two Craven College FE prospectuses. She also pioneered the development of digital media through outdoor digital plasma screens as a unique marketing communications channel at Burnley College and the use of QR codes within the sixth form prospectus to drive viewers to unique web pages.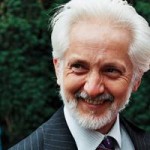 Jonathan Stephenson
Publisher, Solus Press, Wrd and ifBooks Strategic Media Consultant
Magus Digital
Jonathan's career history combines the extremes of old and new technologies and his professional expertise and experience encompasses many aspects of publishing, including those most relevant to its future directions: 'virtual, variable and definitely digital…' These include a groundbreaking project that applied 'variable data publication' technologies to HE prospectus generation, which has to date accumulated six national and international industry awards - and actively establishing quality standards and production values for professional eBook development, which incorporates the enhanced eTextbooks that will soon have a profound impact on education delivery.
His skillset involves most aspects of content creation and production workflows and is characterised by an interest in innovative solutions. He has worked in marketing and in the HE sector (although he is from the private sector). He has developed and directed teams (editorial and technical) providing both digital (online and multimedia) and print solutions (including prospectuses).
He has been 'in print' as an author and journalist for more than 30 years, and in a book published 25 years ago he correctly predicted what is happening to the publications industry now.
Jonathan is a strategic media consultant advising on the rapidly evolving landscape of publishing technologies and on digitally enabled multi-channel marketing. He is also the publisher of an independent ePublishing house. So, Jonathan's overview of 'The Future of the Prospectus: virtual, variable and definitely digital…' promises to be very well informed and full of unique insights.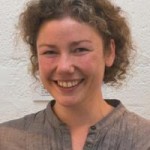 Charlotte Tangye
Web Content Manager
Falmouth University
Charlotte graduated from Durham University in 1996 with a degree in English literature and went on to work in various PR, publications and web roles for organisations including the British Universities Sports Association (now BUCS). Following a second degree in three dimensional design at MMU, she moved to Falmouth in 2007 to work as communications and membership coordinator for Hidden Art Cornwall, a designer-maker support organisation based at the University. Charlotte joined Falmouth's marketing department as web content manager at the beginning of 2009, managing the content and development of their external website. In 2012 she project managed the development and delivery of an interactive version of the undergraduate prospectus, http://your.falmouth.ac.uk, and is currently managing the development of Falmouth's new external website, which is due to launch in Spring 2013.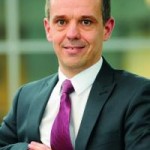 Chris Walker
Creative Manager
Teesside University
Chris graduated from Teesside University with a BA (Hons) Graphic Design in 1996 and went on to work in North East advertising agencies for nine years on a variety of major campaigns with brands including: Ikea, Barker & Stonehouse, Reg Vardy, Land Rover and various NHS trusts. He returned to the university in 2005 as studio manager and was responsible for leading and implementing the successful major rebrand of the institution in 2009. He was promoted to his current role of creative manager in 2011 and leads the creative team at the university consisting of graphic and digital designers, web developers and a photographer, ensuring that the Teesside University brand develops, grows, challenges and adapts in response to the ever-changing market.
Date: 26 March 2013     Venue: Ravensbourne, London SE10 0EW
Why attend
The event promises to be the most stimulating discussion held on the future of the prospectus for years! It will provide an exciting line-up of relevant speakers who will discuss the many aspects of successful student recruitment and the tools needed to reach diverse groups of potential students in an ever-changing marketplace.
You will have the opportunity to discuss, debate and ask questions regarding the student recruitment strategies you should be exploring for your institution's future growth and success.
Addressing your professional needs
Whatever your role or position in your institution, college or school, this unique event will provide a stimulating and engaging day's discussion on how your recruitment strategy might adapt as traditional routes to market become increasingly challenged by digital developments.
You will discover how the latest thinking is shaping the future of the prospectus away from its traditional position as a one-stop recruitment and information tool and into a format that makes it accessible instantly online, via mobile technology or as a personalised document. 
This conference will address these questions and many others, whilst also providing an excellent opportunity to reflect on, and address, your professional needs. Among the many issues to be discussed, you will discover:
how successful digital marketing is redefining the marketing and promotional mix
how the paper and printing industries are adapting to change and developing new products and services
the views of the HEIST prospectus category winners and how they might be planning for a new paradigm in communications marketing
the potential of mobile technology and how it has unleashed scores of new opportunities for engaging with students
the advantages offered by personalising the prospectus
the synergies between social and digital media and how they are contributing significantly to the debate on the future of the prospectus.
By attending you will:
understand how the latest technological developments can enhance the uses and applications of the prospectus in your student recruitment strategy
hear from experts in their field about the future of the prospectus
discover how your peers are using digital developments to communicate with potential students
learn about the continuing appeal of paper and print
benefit from the latest thinking and network with colleagues
Fees are not available for archived conferences