The Future of the Prospectus
12 November 2015
What is the future of your prospectus?
Have you ever considered going digital? Or simply doing something different with your prospectus?
Is it possible to innovate without alienating your stakeholders?
Is "the brand in the hand" still too powerful a proposition not to change?
Can print and digital work seemlessly?
How can you leverage the prospectus to set yourself apart from the competition?
Will there ever be an alternative to the printed version?
Our expert speakers will address these and many other questions, and as a delegate we hope you'll bring your own questions and probe for answers and advice.
The day
The Future of the Prospectus is a day for those who are engaged with the challenges of attracting students to their institution, college or school.
It's probably not an understatement to assume that the mainstay of a successful student recruitment campaign is the prospectus - every school, college and university has one in one form or another - but what is the future for this ubiquitous marketing tool?
This conference has been designed to consider this question in the context of changes in e-publishing, the ever-evolving digital landscape, the continuing competitive pressures on institutions (the lifting of both the fees and recruitment caps) and the impact on your bottom line.
At this event we will aim to address the future of the prospectus by giving you:
time to reflect on what your prospectus should be, and possibly what it shouldn't be

an opportunity to hear from experts who can help you consider how you might embrace new developments

information regarding how potential students wish to engage with you. (Are you conversant with, and prepared for, these changes?)

feedback on the importance of clear and accessible information. (This might also help with retention rates if potential students firstly understand what they are signing up to)

advice on how to ensure your prospectus is accurate, up-to-date and excellent at satisfying the expectations of your many stakeholders

the opportunity to be challenging, and challenged, about your strategies and how you might embrace new routes to market.
The Future of the Prospectus
Agenda - 12 November 2015
 9.00

 Registration / refreshments

 9.45
 Welcome
Robert Hawker
Discovering Futures
 9.50
 Keynote speaker
Jonathan Stephenson
Strategic Media Consultant, Magus Digital
Publisher, Solus Press, Wrd and ifBooks

  The impact of digital: the prospectus and beyond

 10.35
 
Award-winning prospectuses forum:


Caz Ulley, Imperial College London: undergraduate prospectus (Heist)
Sam Winter, University of Leicester: postgraduate prospectus (Heist)
Paul Holmes, The Manchester College: FE full-time prospectus (College Marketing Network)
Andrew Craske, Leeds College of Art: best specialist institution prospectus (Heist)

  What makes the perfect prospectus?

 11.30 
 Break and networking
 11.50
 
The Printers' forum
Alison Branch Park Communications


Miles Linney Linneys
Owen Thomas Belmont Press

 

The case for print

 12.30
 
Martyn Eustace


Managing Director
Print Power Europe Ltd

  A printed prospectus still has the power to persuade

 1.00
 Lunch and networking opportunity
 2.00
 Special interest sessions 1 (40 mins)
 • 1
 
Daniel Bull
Founder & Creative Director
Observatory

  Design thinking and the prospectus

 • 2
 
Mark Higginson
Founder
Out to Sea

  Designing for fit. The role of the prospectus in the prospective students' decision journey.

 2.40
 Special interest sessions 2 (40 mins)
 • 1
 
Simon Pride
Head of Marketing and Communications
Arts University Bournemouth
 

Standing out from the crowd - brand versus product in University marketing

 • 2
 
Tom Wright
Head of Digital
University of Nottingham

  Making prospectuses work for digital natives

 3.20
 Break and networking opportunity
 3.40
 Special interest sessions 3 (40 mins)
 • 1
 
Stefan Drew
FE Marketing Consultant
College and Trainer Marketing Ltd

 

The prospectus in the digital age

 • 2
 
Georgia Burke
Social Media Manager
JWT
 Digital trends in the youth market
 4.20
 
Robert Hawker
Director
Discovering Futures
 Getting your brand in their hand - the findings from Discovering Futures' bi-annual sector-wide
 prospectus mystery shopping exercise.
 4.40
 CLOSING REMARKS
 
 Wrap up - further Qs and As.
 4.50
 Depart
Please note, under exceptional circumstances the agenda may be subject to change.
The Conference Venue:
Level 32
40 Bank Street
London  E14 5NR
We're almost on top of the world with the choice of our conference venue in one of the many high-rise buildings in London's Docklands at 40 Bank Street E14.
The venue is part of professional event spaces CCT Venues, and is of the highest standard and includes all the necessary facilities  to make your day at the conference both comfortable and productive. 
The venue is fully air-conditioned, comfortable seating, quiet spaces, and the on-site restaurant will serve a freshly prepared lunch. Tea, coffee and water are available throughout the day.
You can see the location of 40 Bank Street E14 in the Google map below:
Getting there
The nearest tube station (Jubilee line) and DLR station is Canary Wharf - both stations are near to each other and are about two minutes walk to the venue. From central London the fastest route to Canary Wharf is via the Jubilee line, and as a guideline, you should allow about 20 minutes for your journey on the Jubilee line from either Westminster or Waterloo.
You can plan your journey using Transport for London's TfL website.
Cars
There are four underground public car parks in and around the conference venue area but parking charges are high and you should allow for morning rush hour congestion.
Buses
Bus services to Docklands are extensive and you should check your route(s) on the TfL website.
Boats
You could also arrive in style via the Thames Clipper boat service. Journey times take about one hour from Waterloo and the walking time from Canary Wharf pier is about 10-15 minutes.
Planes
London City Airport is about 30 minutes taxi ride away and flights arrive from all major cities in Europe and the UK.
Staying overnight
Overnight accommodation is not included in the conference fee. There is a wide choice of accommodation available in central and east London, ranging from the cheap-and-cheerful to luxury five star! You can Google with your specific requirements but don't forget that hotels closest to the conference venue will be in the E14 postcode area.
Canary Wharf has a number of hotels including Britannia International Hotel, Four Seasons Hotel, Hilton Canary Wharf and Travel Lodge Docklands.
Wifi
Although we hope you won't be distracted by the demands of the office, it's still great to know that there is the convenience of a wifi facility at the conference venue - so you'll be able to keep track of your emails!
Breathtaking views
There will be breathtaking views of London from our conference event space high from the top floor of 40 Bank Street.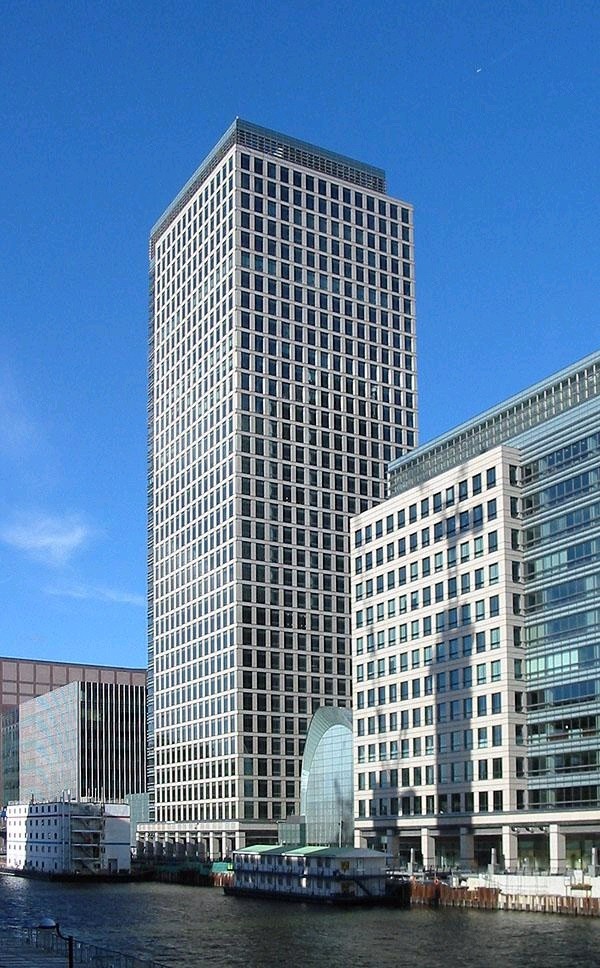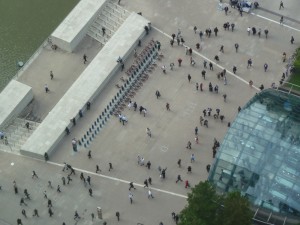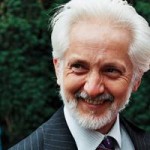 Jonathan Stephenson (Keynote Speaker)
Publisher, Solus Press, Wrd and ifBooks Strategic Media Consultant
Magus Digital
Jonathan's career history combines the extremes of old and new technologies and his professional expertise and experience encompasses many aspects of publishing, including those most relevant to its future directions: 'virtual, variable and definitely digital…' These include a groundbreaking project that applied 'variable data publication' technologies to HE prospectus generation, which has to date accumulated six national and international industry awards - and actively establishing quality standards and production values for professional eBook development, which incorporates the enhanced eTextbooks that will soon have a profound impact on education delivery.
His skillset involves most aspects of content creation and production workflows and is characterised by an interest in innovative solutions. He has worked in marketing and in the HE sector (although he is from the private sector). He has developed and directed teams (editorial and technical) providing both digital (online and multimedia) and print solutions (including prospectuses).
He has been 'in print' as an author and journalist for more than 30 years, and in a book published 25 years ago he correctly predicted what is happening to the publications industry now.
Jonathan is a strategic media consultant advising on the rapidly evolving landscape of publishing technologies and on digitally enabled multi-channel marketing. He is also the publisher of an independent ePublishing house. So, Jonathan's overview of 'The Future of the Prospectus: virtual, variable and definitely digital…' promises to be very well informed and full of unique insights.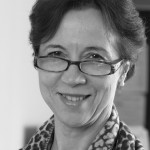 Alison Branch
Co-founder and Managing Director
Park Communications Ltd
Alison is co-founder and managing director of Park Communications Limited. After completing a geography degree at Newnham College, Cambridge, Alison joined the printing industry, starting with estimating and financial matters before gaining positions of wider managerial responsibility. She started Park with Heath Mason in 1989 and takes responsibility for all operational matters, accounting and marketing. Park, based near London City Airport, supports brands with beautiful print, at value for money prices.  Adding that extra bit of creativity and keeping within budget, is an expertise that Park's university and college customers value highly.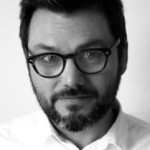 Daniel Bull
Founder and Creative Director
Observatory
Daniel started his career, after gaining a BA in Fine Art from UCE, in the rarified profession of designing websites during the late 1990s. Mainly serving clients in the music and fashion industries, Daniel's practice has run parallel to the emergence of the internet and all the channels and technologies it has enabled.

Now working with clients across luxury, business, education and the arts, Daniel plies his trade empowering companies, corporations and institutions to develop and protect the integrity of their brands at the point of contact, across an ever-broadening array of channels, and to engage effectively with an increasingly distracted and disparate audience.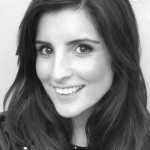 Georgia Burke
Social Media Manager
JWT
Georgia is a social media manager at J. Walter Thompson, an advertising agency based in London.
Previous roles at Ogilvy Healthcare and Possible have allowed Georgia to run social campaigns across a variety of clients and sectors, experiencing first-hand the change in digital trends for brands over the past few years.
She works with many diverse global and UK brands including Bayer, Nestle, HIT Entertainment, Nokia, IHG and Kimberley-Clark offering her expertise to clients.
Her specialities include planning strategy, creating and executing content across different social platforms, research and analytics, blogger outreach, carrying out community management and developing processes to deal with crises.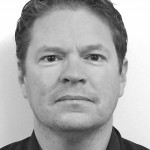 Andrew Craske
Head of Marketing and Communications
Leeds College of Art
Andrew joined Leeds College of Art in 2013 after 15 years working in marketing and communications within the TV, film, games and digital sectors. His most recent roles included head of communications at Screen Yorkshire, where he was responsible for the marketing and promotion of several multi-million pound investment funds for the creative industries, and communications manager for Creative Skillset, the Sector Skills Council for the creative industries. At Leeds College of Art he is responsible for a small team that manages marketing, design and branding, digital, student recruitment, schools liaison, events, PR & communications, alumni and fundraising.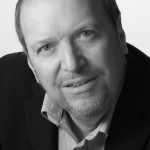 Stefan Drew
Owner / Director
College & Trainer Marketing Ltd
Previously marketing / enterprise director at three UK institutions, for the last ten years, Stefan has worked with education organisations worldwide, advising, consulting and providing interim services.
Stefan's major focus is on ROI and that has lead to an expertise in both traditional and digital marketing. In his consultancy/interim work Stefan has saved institutions six figure sums whilst increasing recruitment by between 25-32%. Based on this, he has strong views on the how to leverage the prospectus in the digital age.
External to education, his clients include the BBC, various international charities, membership organisations and even holiday companies in Australia.
He is also a regular contributor to BBC radio where he is introduced as 'The Marketing Magician'.
In 2013, Stefan launched his first ebook, "Advertising Secrets", on Kindle. It became a best seller on five of Amazon's websites, including the .com and .co.uk sites. In 2015, he launched his second book, "Creating Business Growth"; it became a best seller in six and half hours and eventually topped the best seller list on no fewer than eight Amazon sites.  
His secrets of publishing success led Stefan to reconsider the conventional prospectus and how to integrate digital and traditional print.
Stefan's presentation will challenge your perceptions, save you money, increase your recruitment and help you recruit more students.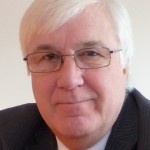 Martyn Eustace
Managing Director
Print Power Europe Ltd and Newvizion Consulting Ltd
During his long career in the paper industry, Martyn Eustace has gained a wealth of experience having held a variety of senior management positions. After a period in manufacturing with Domtar, Martyn moved to distribution as CEO of Howard Smith Paper and then later CEO of Premier Paper.
Martyn is a member of PwCs' turnaround panel and is managing director of Newvizion, an independent business consultancy. He is the director of the sustainability organisation Two Sides and the managing director of Print Power Europe, an initiative to promote the sustainability and effectiveness of the graphic communications value chain.
Martyn has been president of the UK Paper Industry Charitable Trust and president of the UK National Association of Paper Merchants (NAPM). He has served on the board of EUGROPA, the European Paper Merchants Association and is presently a council member of PRIMA.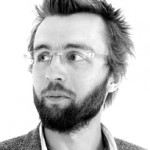 Mark Higginson
Founder
Out To Sea
Mark Higginson was the social media manager at the University of Brighton and is particularly interested in how attention works on the web and how this is applied to marketing, presenting an alternative evidence-based viewpoint that runs counter to much of the prevailing industry thinking.
He spent eight years working agency-side; six of those in one of the first specialist social media teams in the country and as the leader of that team for three years.
He blogs at markhigginson.co.uk and has been quoted in or written for The Guardian, The Metro, New Media Age, Marketing magazine and Sparksheet, among others, in reference to his work and has spoken at events including Social Media Week and the Online Information Show.
He recently founded digital agency Out to Sea and works for a number of education clients.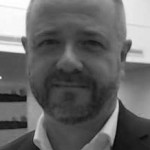 Paul Holmes
Marketing Manager
The Manchester College
Paul has over 20 years experience in marketing, his background is predominantly private sector. He has held several head of marketing roles within diverse sectors including sport, leisure and for 20 years -the drinks industry.
He has also ran his own marketing consultancy business focussing on the charity sector. As a relative newcomer to the sector, Paul is hoping to bring a fresh perspective to the world of education.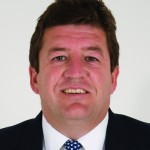 Miles Linney
Managing Director
Linney Group
Miles is the sixth generation of the family business that is based in Mansfield, Nottinghamshire. He left school to travel to Australia for a year before returning to England and working as a market-maker for Hoare Govett in London for five years, trading in UK equities. He returned into the family business at the age of 25 and spent his first nine months on an induction that saw him estimating, printing prospectuses, driving vans and sweeping up! He then moved into sales and manufacturing positions before running a part of the regional newspaper side of the business for two years. He took up the current position of Managing Director in 1999. Linneys have established strong links in the sector of education over the last 25 years and design, print and distribute for many 'educational clients'.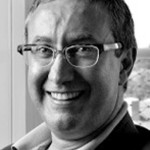 Simon Pride
Head of Marketing and Communications
Arts University Bournemouth
Simon Pride joined Arts University Bournemouth in June 2011 as head of marketing and communications after 25 years in advertising.
He began his agency career as a graduate trainee with J Walter thompson and subsequently worked in account management up to MD level at agencies including DDB Needham, Mustoe's, Lintas and euro rscg, in London and Amsterdam.
He describes his current role as "madmen meets academia".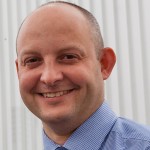 Owen Thomas
Commercial Director
Belmont Press
Owen Thomas is entering his 25th year in print and is part of the family that own educational print specialists Belmont Press. Originally trained in the company bindery, Owen moved on to serve his litho printing apprenticeship - running presses for over 10 years, before eventually becoming the company's commercial director in 2010.
Belmont have supplied many of the UK's universities for several decades and continue to provide innovative print and digital solutions to the FE and HE sectors.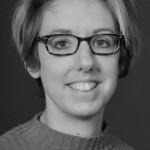 Caz Ulley
Student Marketing and Communications Officer
Imperial College London
Caz Ulley joined Imperial College London in 2012 from Newcastle University, where she had edited the undergraduate prospectus and a wide range of on- and offline student recruitment marketing materials for the previous four years.
 
Working in Imperial's recruitment marketing team, Caz has editorial responsibility for both the printed postgraduate and undergraduate prospectuses, which have won Heist gold awards in 2014 and 2015 respectively. Caz also oversees the content and development of the undergraduate and postgraduate study websites. These sites formed part of the overall redesign of Imperial's website in 2014, a project which earned the college a silver award for best website at the Heist awards in 2015.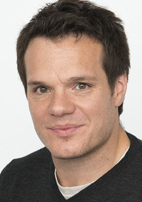 Samuel Winter
Senior Marketing Officer
University of Leicester
Samuel has worked at the University of Leicester since 2005, initially in the student recruitment team before moving to marketing and communications in 2010. Prior to that he worked in market research and also in communications for the charity sector.
Samuel managed the production of Leicester's printed undergraduate and postgraduate prospectuses, and was fortunate enough to win a number of HEIST marketing awards for Leicester prospectuses, including gold awards for the postgraduate prospectus in 2013, and also for the undergraduate prospectus in 2014.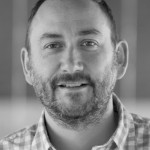 Tom Wright
Head of Digital
University of Nottingham
Tom Wright is responsible for the University of Nottingham's digital marketing and communications strategy and manages the digital team in the University's central external relations department. The team manage and update the university's main social media channels and blogging platform, produce and edit video content, and have also run a number of award-winning digital campaigns in recent years.
Most recently, the team were behind the university's #MeantToBe clearing campaign, which saw the hashtag trending on A level results day, helping the university to go beyond its undergraduate student recruitment target for 2015.
The team's Fresh Start campaign, aimed at new undergraduate students, picked up two awards for best low budget campaign from the UK Social Media Communications awards and the UK Public Sector Communications awards in 2013.
A project to increase student collaboration and develop more student-generated content for use in marketing and communications collateral, including the setting up of a student video team and development of international social media channels such as Weibo and vkontakte, was shortlisted for the 2014 Thelmas and Heist awards.
Tom is digital and web lead on the Chartered Institute of Marketing higher education sector interest committee and has spoken at a number of national and international conferences in recent years, run by organisations such as the ACU, CIM, and CASE.
Date: 12 November 2015    

Why attend
The event promises to be a very stimulating discussion held on the future of the prospectus! It will provide an exciting line-up of relevant speakers who will discuss the many aspects of successful student recruitment and the tools needed to reach diverse groups of potential students in an ever-changing marketplace.
You will have the opportunity to discuss, debate and ask questions regarding the student recruitment strategies you should be exploring for your institution's future growth and success.
Addressing your professional needs
Whatever your role or position in your institution, college or school, this unique event will provide a stimulating and engaging day's discussion on how your recruitment strategy might adapt as traditional routes to market become increasingly challenged by digit
al developments.
You will discover how the latest thinking is shaping the future of the prospectus away from its traditional position as a one-stop recruitment and information tool and into a format that makes it accessible instantly online, via mobile technology or as a personalised document. 
This conference will address these questions and many others, whilst also providing an excellent opportunity to reflect on, and address, your professional needs. Among the many issues to be discussed, you will discover:
how successful digital marketing continues to redefine the marketing and promotional mix
how the paper and printing industries are adapting to change and developing new products and services, and how sustainability remains a grey area, at best
the views of the prospectus winners and how they might be planning for a new paradigm in communications marketing

the potential of social media and how it has unleashed scores of new opportunities for engaging with students
the advantages offered by personalising the prospectus
the synergies between social and digital media and how they are contributing significantly to the debate on the future of the prospectus.
By attending you will:
understand how the latest technological developments can enhance the uses and applications of the prospectus in your student recruitment strategy
hear from experts in their field about the future of the prospectus
discover how your peers are using digital developments to communicate with potential students
learn about the continuing appeal of paper and print
benefit from the latest thinking and network with colleagues
Fees are not available for archived conferences