Mobile marketing and communications in education
23-Nov-10
... realising the potential of mobile...
Discovering Futures' latest conference on mobile marketing and communications in further and higher education has been specially designed for marketing professionals charged with attracting students to their institutions, as well as for communications practitioners who are seeking ever more innovative ways to keep in touch with their stakeholders.
This one-day conference brings together senior marketing and communications professionals, from both the commercial and education sectors, to share their expertise of the new and exciting developments that are being made possible by the phenomenal growth of, and engagement with, mobile.
At this event we will aim to address the potential of mobile marketing by giving you:
the knowledge to understand the potential of mobile, mobile internet, and associated technologies

the latest overview on who is using what phone, where and when

the opportunity to hear from industry experts on current and future developments in the mobile market

time to reflect on what your mobile strategy should be based on the exponential growth of mobile take-up both at home and in key recruitment markets by the target market

information regarding how potential students wish to engage with you. (Are you conversant with, and prepared for, these changes?)

examples from HE on mobile-engagement strategies, and how these are impacting on both student recruitment targets and stakeholder groups

the opportunity to consider your mobile strategy, how it might meet your specific business objectives and deliver ROI

develop applications that engage and work across devices/platforms to justify investment

decipher the terminology and discover the difference between WAP and App; SMS and MMS; geotagging, AR and QR; and how to know your OMA from your OTA. 
 
The agenda
The exciting and stimulating agenda features speakers from the commercial and education sectors who are leaders in their field - they will unveil a range of new developments, case studies and innovative thinking which will contribute to this important discussion on the growth of mobile marketing and its associated technologies.
The plenary presentations and special interest sessions aim to give you the necessary knowledge to successfully use the technology to engage with your target audiences using their communications tool of choice. The potential offered by the technological advancements of mobile are enormous.
Why mobile?
The growth of mobile, coupled with the revolution ushered in by the launch of the smart phone has opened up a new front in the marketing mix.
It's the communications tool of choice, it's always on, and always in view. Google and Facebook are already predicting the exponential rise of the mobile as the gateway to the internet and to social networking, with a corresponding decline in PC usage (Financial Times 30 Sept 2010; www.MobileMarketingMagazine.co.uk, Sept 2010)
How can you embrace these innovations to maximise your own strategies to integrate into your existing marketing channels for greatest impact?
Our expert speakers will discuss these and the many other opportunities presented by mobile when integrated into your marketing and communications strategies.
Key issues
This event will engage some of the best brains in the sector, including your own!
Your student recruitment and communications strategies will be utilising the full marketing mix to build meaningful relationships but are you also:
- integrating mobile alongside existing marketing and communications channels
- aware of the next 'big thing' in mobile technology;
- developing your mobile app for multiple platforms;
- ensuring your website is mobile phone friendly;
- integrating an effective mobile search capability;
- using location to improve performance;
- accurately measuring ROI and proving the value of mobile?
The constant developments in mobile are presenting new opportunities for reaching target markets; stay ahead of the game and future proof your strategy by discovering what is the next 'big thing' and how your marketing can keep up.
Join us
Join us for a day's debate on the important new developments in mobile to gain invaluable new insights into new developments and strategies.
We are very pleased to have as our keynote speaker the co-chair of the Mobile Marketing Association, Alex Miesl, who will speak about the mobile market: its growth, the stunning figures on usage, saturation, the key areas, and the potential for various markets sectors to exploit.
Special interest sessions cover:
the development of Mobile Oxford
location based services
case study: Southampton's searchable app
measuring success and ROI
push marketing through broadcast (Bluetooth and wifi), and SMS/MMS
integrating mobile and social networks
a case study from De Montfort entitled 'Responsive content'
using mobile to enhance Hertfordshire's student experience
from 9.00
Registration / refreshments
9.40
Welcome from the
chair
 

9.45

 Keynote speaker

Alex Meisl


Co-chairman: Mobile Marketing Association
and co-founder and chairman, Sponge Ltd
Harnessing the world of mobile marketing and communications
10.25
 

Donald McLeod


Head of Marketing Services
University of Hertfordshire
The benefits of mobile in your marketing strategy
10.55
Break and networking
11.30
 

Anthony Lee


Digital Marketing
INTO University Partnerships
Location based mobile marketing
12.15
Lunch and networking opportunity
1.30
Special interest sessions 1
• 1
 
Graham Copekoga
Web Manager
De Montfort University, Leicester
Case study: Responsive content
• 2
 
Alan Whitford
Partner
S.A.Y. (Student & Youth) Marketing
How mobile and social networks integrate for maximum effectiveness
• 3
 
Sean Montgomery
Director
fonemarketing
The use, application and power of push marketing, using broadcast (Bluetooth and wifi), in recruitment strategies
2.15
Special interest sessions 2
• 1
 
Sophie Dear
Digital Media Manager
University of Southampton
Case study: developing a searchable iPhone prospectus app
• 2
 
Skender Memed
Director
Sketch (a digital agency)
How AR improves your app
• 3
 
Alex Meisl
Chairman
Mobile Marketing Association
Typical costs and how to measure your return when investing in mobile.
3.00
Break and networking opportunity
3.30
Special interest sessions 3
• 1
 
Tim Fernando
Project Manager, Mobile Oxford
University of Oxford
Case study: Mobile Oxford, its development and role as a strategic internal communications tool
• 2
 
Ed Layt
Marketing Manager
University of Hertfordshire
Case study: Using mobile internet to enhance the student experience
• 3
 
Clare Messenger
Head of Mobile Messaging
Orange / T-Mobile
and
Michael Phillips
Group Head: UK education team
Educate
Successful push messaging techniques and campaigns using MMS / SMS
4.15
 
Closing plenary
Reports from the special interest sessions, the themes, the possible solutions and the way forward
Plus opportunity for Q and As.
4.45
Depart
The mobile has become the communications device of choice, it is always on and always in view; the mobile is now a more popular tool for accessing the internet than the PC (Financial Times 30 Sept 2010). How should marcomms staff in FHE exploit this potential?
Discovering Futures is pleased to have created this event to help provide a forum where the potential and possibilities offered by the mobile platform will be presented and considered. This event is for you if you're a marketing or communications practitioner in further and higher education, or interested in the world of mobile when applied to this sector. 
The day will provide an exciting line-up of senior marketing and communications professionals who will present the optimal strategies for making mobile deliver into student recruitment and corporate communications strategies.
You will have the opportunity to discuss, debate and ask questions regarding how the mobile platform can be integrated into your marketing and communications to achieve brand awareness and contribute to your institution's growth and success.
Addressing your professional needs
Whatever your role or position in your institution, college or school, this unique event will provide a stimulating and engaging day's discussion on how your recruitment strategy might adapt as traditional routes to market become increasingly challenged by mobile.
You will discover how the latest mobile developments are providing innovative new ways to communicate your recruitment and corporate propositions.
Developments in mobile already embrace the iPhone, Android and RIM and other platforms; the iPad has also opened up new possibilities. What are the next big developments in a world where the majority of young people are using mobile to access the internet.
This conference will address these and other related developments whilst also providing an excellent opportunity to consider the potential impact of the next 'big thing'. Among the many issues to be discussed, you will discover:
how successful mobile marketing and communications is redefining the marketing mix
how technological developments are being exploited by the creative industries and which can be used in your own strategic plans
how the cutting-edge operating systems offered by mobile enable you to reach potential customers and stakeholder groups through an effective, immediate, engaging and personal tool
a techno-babble-free day that outlines the dos and don'ts of using mobile
the power of social media on mobile
how to add value to your marketing mix and how to demonstrate ROI.
By attending you will:
understand how the latest developments in mobile can elevate your student recruitment strategy to reach the right people in the right way and with the right message on the right platform
learn about the power of mobile
discover how your peers are using mobile to communicate with potential students and stakeholder groups
take back to the office the tools, vocabulary and case study examples to invigorate your campaigns
tailor the afternoon to your interests by choosing from a comprehensive line up of special interest sessions
benefit from the latest thinking and network with colleagues.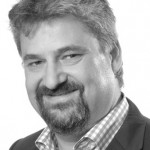 Alex Meisl (Keynote Speaker)
Lead Consultant
greyhairworks
Alex is a multi-lingual business creator and sales generator who has launched multiple businesses across Europe, Africa and South America. His key strengths are sales and business development at senior levels combined with finance, marketing and management. Alex has a deep understanding of how digital allows genuine differentiation in a homogeneous world.
He sold his first Anglo-French business in his early 20s, and after a four-year period with two large blue chips, Alex helped build and then run a £20m turnover, 12-territory multimedia business (including the German market leader), before its sale to Lagardère. He then co-founded Sponge, the UK's leading mobile marketing agency (twice voted mobile agency of the year). As CEO and then executive chairman he developed the mobile strategy and solutions for brands as diverse McDonalds, Coca-Cola, Asda, Barclays and Auto Trader. The business was sold in 2006, an exit highlighted by the FT as one of the best agency exits of the year.
Alex then co-founded WiForia, the WiFi marketing company (which he now chairs), with the goal to become the central brain which delivers digital experiences in physical retail environments. WiForia uses big data to recognise and engage with customers in situ, enhancing loyalty and delivering incremental sales.
Following four years as chairman of the Mobile Marketing Association in the UK, Alex was elected to the board of the Institute of Promotional Marketing for two years.
greyhairworks is a grouping of exceptionally experienced industry professionals working across different verticals, geographies and disciplines (notably retail and brand, technology and digital) - delivering help in three main ways:
·        grow businesses through opening doors, developing opportunities and refining offers;
·        support businesses in need of advice, experience and guidance;
·        launch new concepts for existing companies from inception to revenues.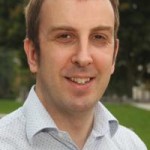 Graham Copekoga
Web Manager
De Montfort University, Leicester
Graham has spent the last 11 years working in higher education. He started using computers professionally in 1987 and began creating websites in 1995, before the profession of web developer even existed. In 1997, Graham invented the 'Solar Garment' that powers mobile devices. While working at Nottingham Trent University he developed the first imode mobile phone website for a UK university and in 2003 won a HEIST award for a multi-language website. Graham is an associate lecturer at De Montfort and teaches website design. He is also a visiting professor at Fukuoka University in Japan. He believes in best practice and web standards. In his spare time he works as a staff photographer for the Japanese fashion culture website SCRAPTURE and is busy setting up his own book publishing company Wabi Sabi Press.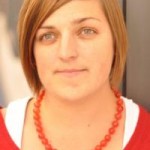 Sophie Dear
Digital Media Manager
University of Southampton
Sophie has been at Southampton since 2005 and heads the University's digital media team, responsible for establishing key developments in both their core web presence and more innovative digital initiatives such as the recently launched iPhone app: Undergraduate prospectus 2010. Before this she was responsible for online communications at a major international financial services company.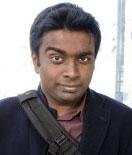 Tim Fernando
Project Manager/Lead Designer of Mobile Oxford
University of Oxford
At the University of Oxford Tim is project manager/lead designer of Mobile Oxford (http://m.ox.ac.uk) as well as a founder of the open source Mollyproject on which it is based. As such he specialises in designing and delivering mobile/location based web services, with the aim of bringing commercial quality standards to the education sector. His interest in computing was first sparked when his father worked at UC Berkeley during the early nineties where he was exposed to the up and coming culture of Silicon Valley. He later studied computer science and avionics, spending much of his spare time tinkering with mobile phones and was an early adopter of the 'smartphone'. At the University of Oxford Tim worked in IT support before becoming project manager of the JISC research project 'Erewhon' which produced the beginnings of what was to become Mobile Oxford.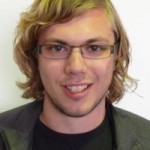 Ed Layt
Marketing Manager
University of Hertfordshire
Ed Layt was appointed marketing manager of the University of Hertfordshire in 2008. He started his career in the media at Educate Ltd, where he worked closely with the HE sector. He moved to Hertfordshire in 2006 where he developed and implemented marketing strategies for a number of academic departments. He has since led on the university's move into mobile and social media environments, managed corporate publications and implemented student recruitment campaigns.
Tony Lee
Digital Marketing
INTO University Partnerships Ltd
Tony has ten years experience promoting and marketing to youth audiences. He was involved in one of the world's first TV to web enterprises and was the marketing manager for a UK youth based TV channels. Tony became the commercial manager of OEPLC overseeing the international rollout of this media organisation and has created and managed two previous start up companies. He became the runner up in Channel 4's national search for an internet entrepreneur in the E-Millionaire show. Tony was one of the founders of University Choice TV and went on to create the Global Campus site. He is currently retained by INTO University Partnerships Ltd developing digital and social media strategies for eight high profile university brands, including Oregon State, Exeter, Newcastle, East Anglia and others. Tony has been a guest speaker at the EAIE and CASE conferences and a trainer for the British Council for digital marketingand a T&D for Universities UK.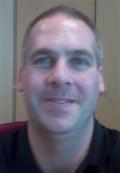 Donald McLeod
Head of Marketing Services
University of Hertfordshire
Donald has worked in the field of marketing and communications for 15 years in a variety of different managerial roles in the Benefits Agency and the University of Hertfordshire. Highlights of his career have included a period in the mid-1990's serving as counter manager at the Benefits Agency local office in Uxbridge where he developed key management strategies which have served him well over years, in particular 'ducking missiles' and 'fight avoidance'. He later worked for the Benefits Agency's security branch communications team on a number of high profile national projects where his primary role was to travel the country to spread the word to local offices on counter fraud measures. The late 90s saw a move to the University of Hertfordshire where Donald has worked his way up from marketing officer, with just one member of staff, through to today where he is head of marketing services with a team of 30. He has developed and implemented marketing strategies that lead to the University of Hertfordshire achieving a 52% increase in undergraduate applications over a three year period and was a member of the core project team which recently implemented the introduction of the University's new identity.He has also served almost three terms as chair of HEERA (Higher Education External Relations Association) and during his tenure there has been a 20% increase in membership to almost 120 institutions, he has also hosted a number of sold-out HE focused events.
Skender Memed
Director
Alpine Interactive
Details to follow.
Clare Messenger
Head of Mobile Messaging
Orange / T-Mobile
Clare Messenger is currently head of mobile messaging and was responsible for its trade launch in February of this year. Clare has worked at Orange for two and a half years, first as head of partnerships and then as head of trade marketing before moving to her current position. Prior to Orange, Clare has worked across a wide range of media. She started her sales career working for IPC and EMAP across both consumer and specialist magazines. She then moved to Express Newspapers where she headed up the classified department. In 2001 she moved to the TV station CNBC focusing on pan-European business development. After having her daughter in 2003 and taking a short break from mainstream media, Clare entered the world of online by heading up a client sales team at AOL for 18 months before broadening her new media experience and joining Orange in 2008.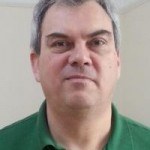 Sean Montgomery
Director
C-Disc
Sean's career in the world of media spans over two decades, where he worked for both advertising agencies and media owners at board level. In 2001, he set up his first business and has since successfully launched another two companies specialising in reaching the youth audience. Sean's experience working with both universities and colleges is extensive, spanning over 15 years, and in 2009 he created C-Disc which specialises in providing intelligent web software solutions for HE and FE. SMART, created by C-Disc, is a schools reporting tool used by many universities across the country, and Conversion Analytics is a web product that is changing the way universities and colleges improve their conversion rates. Sean is based in the south west of England with his team, and has two young children. His interests include Arsenal FC, golf and cooking but not necessarily in that order.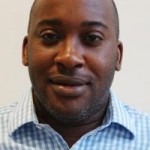 Michael Phillips
Group Head: UK education team
Educate
With four years experience working in the education sector Michael has run multiple mobile messaging campaigns for universities and colleges throughout the UK. He helped successfully launch the Blyk messaging service to the education sector in 2009 and now heads up the team at Educate working with Unanimis and Orange on their new mobile messaging product, Orange Shots.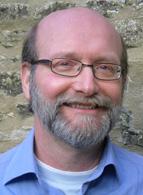 Alan Whitford
Partner
S.A.Y. (Student & Youth) Marketing
As a contributing partner to S.A.Y (Student & Youth) Marketing, Alan brings more than 20 years of experience in providing strategic and practical insights to the automation and web-enablement of human resource and recruitment process activities throughout Europe. Alan is a frequent chairman and participant in UK and European conference programmes. He has been published in a number of on-line and off-line media covering technical and strategic HR and recruitment issues. Alan was one of the early Bloggers in the European recruitment and HR space. Alan served a two-year term as an advisory board member of Hire.com, was a founding board member of the European Chapter of the HR-XML consortium and is a founding member of the UK ORMC (On-line Recruitment Marketing Council). More recently Alan has created RCEURO.com to partner and stimulate debate, best practices and knowledge sharing within the European recruitment community.
Fees are not available for archived conferences