How mobile engages prospective and current students
25-Mar-12
Most of us think of our mobiles as essential life-support systems. After all, no other device offers a multitude of information, communication and play opportunities all in one handy package.
In 2011 mobile data traffic was eight times the size of the entire global internet in 2000 —and we're likely to devote even more time to our phones in the next year or two.
In fact, as technology progresses, smart phones and tablets grow in popularity, and the mobile network expands, its place in our everyday lives is secured, and so too is its role in further and higher education marketing, corporate communications and engagement. Our challenge is to use the technology to reach out to stakeholders so that we can forge strong connections and interact with them, as well as offer help and advice.
Following our first conference on the potential of mobile communications in November 2010, this second one day conference is not just an update on the industry, but also an opportunity to hear how your peers are using mobile techniques through a range of case studies. Agency professionals will advise on strategic issues and the Mobile Marketing Association will set the scene as well as advise on how to measure ROI.
It's also the ideal chance for you to catch up with colleagues and share ideas and experiences in a stimulating, friendly and supportive environment.
from 9.00
Registration / refreshments
9.45
Welcome from the
chair
 

9.50

 Keynote speaker

Alex Meisl


Co-chairman: Mobile Marketing Association
and co-founder and chairman, Sponge Ltd
The future is here: harnessing the world of mobile marketing and communications
10.30
 

Mark Power


Learning Technology Advisor
Institute of Educational Cybernetics, University of Bolton
Trends in the sector, the future and what it means for FHE
11.00
Break and networking
11.30
 

James Dalton


Director
fonemedia
Briefing an agency, and integrating your mobile into your marketing strategy
12.00
 

Sean Montgomery


Director
C-Disc
The Mobile Report - the findings of a national research exercise into mobile engagement
12.45
Lunch and networking opportunity
1.50
Special interest sessions 1
• 1
 
David Sims; Luca Paulina and Sarat Pediredla
Programme Director; Multi-disciplinary designer; Co-founder/Partner
London College of Communication; hedgehog lab
Case study: the London College of Communication prospectus iPhone/iPad app
• 2
 
Martin Hicks
Director
Iconic Mobile
Responsive design and the implications for your marcomms strategy
• 3
 

Andrew Taylor and Brian Green

Technicians, ISS, iLancaster

Lancaster University

Case study: the Lancaster University recruitment app
2.30
Special interest sessions 2
• 1
 
Paul Goodwin
Marketing Manager
Kendal College
Case study: Kendal College's augmented reality prospectus
• 2
 
David Stephenson
Business Development Manager
oMBiel
Engaging with prospective students via the campusM app
• 3
 
Nigel Leigh
Head of Digital
Telegraph Media Group
Case study: the Telegraph's clearing app 2011
3.10
Break and networking opportunity
3.30
Special interest sessions 3
• 1
 
Gabi Helfert
Manager, Web Projects and Intranet
Rotterdam School of Management, Erasmus University
International case study: the RSM international recruitment and student services app
• 2
 
Tim Fernando
Project Manager, Mobile Oxford (aka Molly)
University of Oxford
The story of Molly: its development and role as a strategic communications tool
• 3
 
Speaker
to be confirmed
Lewisham College
FE case study: title to be confirmed
4.10
Closing plenary
Alex Meisl
Chairman
Mobile Marketing Association
How you can measure your return through mobile investment
4.45
Depart
Avonmouth House
6 Avonmouth Street
London SE1 6NX
Tucked away in a quiet side street in the vibrant area between Borough and Elephant and Castle is the venue for our conference: Avonmouth House; it's smart, modern and purpose built. It's also a haven of tranquillity offering an ideal space to listen, learn, participate and network. The catering is also excellent: both breakfast and lunch are prepared on-site; and teas, coffees and water is available throughout the day.
The venue is fully accessible, is fully air conditioned, with state-of-the-art facilities, and offers free wifi, and dotted around the public areas are computer terminals available for delegates' use - not that you'll be expecting to have too much time to be distracted by emails and office phone calls.
You can see the location of Avonmouth House on this map:
View Larger Map
Getting there
The nearest tube stations are Borough and Elephant and Castle on the Northern line of the underground network. A little further away are Southwark and London Bridge stations.
You can plan your journey using Transport for London's TfL website
Accommodation
Overnight accommodation is not included in the conference fee. There is a wide choice of accommodation available in central London, ranging from the cheap-and-cheerful to luxury five star. You can Google with your specific requirements but don't forget that hotels closest to the conference venue will be in the SE1 postcode area.
Wifi
Although we hope you won't be distracted by the demands of the office, there is the convenience of a free wifi facility at the conference venue - so you'll be able to keep track of your emails!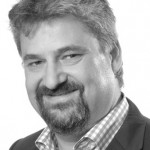 Alex Meisl (Keynote Speaker)
Lead Consultant
greyhairworks
Alex is a multi-lingual business creator and sales generator who has launched multiple businesses across Europe, Africa and South America. His key strengths are sales and business development at senior levels combined with finance, marketing and management. Alex has a deep understanding of how digital allows genuine differentiation in a homogeneous world.
He sold his first Anglo-French business in his early 20s, and after a four-year period with two large blue chips, Alex helped build and then run a £20m turnover, 12-territory multimedia business (including the German market leader), before its sale to Lagardère. He then co-founded Sponge, the UK's leading mobile marketing agency (twice voted mobile agency of the year). As CEO and then executive chairman he developed the mobile strategy and solutions for brands as diverse McDonalds, Coca-Cola, Asda, Barclays and Auto Trader. The business was sold in 2006, an exit highlighted by the FT as one of the best agency exits of the year.
Alex then co-founded WiForia, the WiFi marketing company (which he now chairs), with the goal to become the central brain which delivers digital experiences in physical retail environments. WiForia uses big data to recognise and engage with customers in situ, enhancing loyalty and delivering incremental sales.
Following four years as chairman of the Mobile Marketing Association in the UK, Alex was elected to the board of the Institute of Promotional Marketing for two years.
greyhairworks is a grouping of exceptionally experienced industry professionals working across different verticals, geographies and disciplines (notably retail and brand, technology and digital) - delivering help in three main ways:
·        grow businesses through opening doors, developing opportunities and refining offers;
·        support businesses in need of advice, experience and guidance;
·        launch new concepts for existing companies from inception to revenues.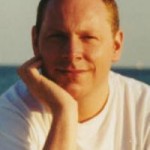 James Dalton
Director
fonemedia
James has been in the recruitment marketing industry for over 12 years, working with agencies such as Jupiter Advertising, Bernard Hodes and SMRS. A self-confessed 'geek' when it comes to gadgets and gizmos, James founded fonemedia in 2008 – applying the new world technologies of the mobile handset to the needs and requirements of recruiters and agencies alike. James and his team have worked with a large number of colleges and universities on their student recruitment marketing campaigns. James is married with two young children and also has a major shareholding in an up and coming brewery in Yorkshire.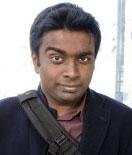 Tim Fernando
Project Manager/Lead Designer of Mobile Oxford
University of Oxford
At the University of Oxford Tim is project manager/lead designer of Mobile Oxford (http://m.ox.ac.uk) as well as a founder of the open source Mollyproject on which it is based. As such he specialises in designing and delivering mobile/location based web services, with the aim of bringing commercial quality standards to the education sector. His interest in computing was first sparked when his father worked at UC Berkeley during the early nineties where he was exposed to the up and coming culture of Silicon Valley. He later studied computer science and avionics, spending much of his spare time tinkering with mobile phones and was an early adopter of the 'smartphone'. At the University of Oxford Tim worked in IT support before becoming project manager of the JISC research project 'Erewhon' which produced the beginnings of what was to become Mobile Oxford.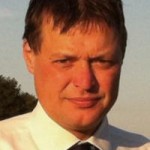 Paul Goodwin
Marketing Manager
Kendal College
Paul Goodwin is the marketing manager at Kendal College, a role that he has held for the past ten years. The College, judged 'outstanding' by Ofsted and situated on the edge of the Lake District National Park, provides further and higher education, and manages the Kendal Museum and The Castle Dairy fine dining restaurant, which is run by college apprentices. Paul is a member of the CIM and is a chartered marketer and is responsible for marketing across the college, including rebranding of the college in 2008, rebranding of Kendal Museum in 2009 and the creation of The Castle Dairy and JobWorks brands, the latter of which is used for the college's employability segment. Working in one of the smallest colleges in the sector, the marketing department is a team of one and consequently relies on cross-college collaborative working with support and curriculum staff to fulfil marketing objectives, which is how Kendal College came to have the first augmented reality prospectus, harnessing the expertise of digital media staff at the college.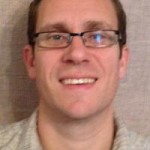 Brian Green
Technician, ISS iLancaster
Lancaster University
Brian has been working in the IT industry over the last 18 years, working in the development of IT projects and the running of ITIL aligned services. During this time he was the technical lead on a number of early mobile communication projects from Windows CE to Psion and has seen significant changes in the platform. He has also run teams delivering IT solutions on passenger display systems for the railways through machine vision inspection systems for the nuclear industry. Relatively new to the education sector, Brian has delivered or been an active part of a number of key projects supporting Lancaster's ICT strategy, ranging from Identity Management, outsourcing of student email to live@edu and project managing and delivering iLancaster, Lancaster University's mobile application suite.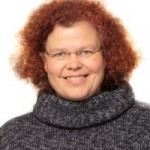 Gabriele Helfert
Marketing web projects and intranet
Rotterdam School of Management, Erasmus University
As the manager web projects and intranet at Rotterdam School of Management, Erasmus University, Gabi is responsible for the development and execution of technical and marketing-related projects relating to the advancement of all RSM websites, the RSM mobile app, and the RSM intranet. Her tasks include the management of internal and external resources, such as developers, editors, designers and system engineers. Gabi has 12 years experience leading project teams in software and web development, quality management, process management, and marketing campaign management, both in the academic and the business world, as well as five years experience as a fine-art photographer. She holds an MA in psychology from the University of Mannheim, Germany, a PD in management from the University of Karlsruhe, Germany, and a translator diploma English-German from the English Institute Heidelberg, Germany. Gabi is a certified project manager (Siemens PM3 and PRINCE2 Foundation certificates), has published numerous scholarly articles in the field of relationship marketing as well as several photo books, and is fluent in three languages (German, English, and Dutch). Connect with her on LinkedIn: http://www.linkedin.com/in/ghelfert
Martin Hicks
Director
Iconic Mobile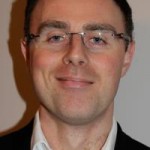 Nigel Leigh
Head of Digital
Telegraph Media Group
Nigel has been working for the Telegraph Media Group for six years developing digital strategies and products across the lifestyle channels. Working closely with the sales teams Nigel delivers new products that ultimately drives the digital revenues for TMG. His first foray into the mobile world saw the launch of the mobile clearing app last August which climbed to number 55 in the Apple global download charts. Outside the office, Nigel still thinks he's young enough to play rugby but with a baby on the way he is expecting to be spending more time on his love of wine than on the pitch.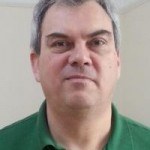 Sean Montgomery
Director
C-Disc
Sean's career in the world of media spans over two decades, where he worked for both advertising agencies and media owners at board level. In 2001, he set up his first business and has since successfully launched another two companies specialising in reaching the youth audience. Sean's experience working with both universities and colleges is extensive, spanning over 15 years, and in 2009 he created C-Disc which specialises in providing intelligent web software solutions for HE and FE. SMART, created by C-Disc, is a schools reporting tool used by many universities across the country, and Conversion Analytics is a web product that is changing the way universities and colleges improve their conversion rates. Sean is based in the south west of England with his team, and has two young children. His interests include Arsenal FC, golf and cooking but not necessarily in that order.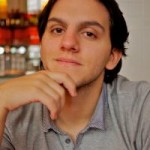 Luca Paulina
Multi-disciplinary designer
London College of Communication
Luca is a multi-disciplinary designer with a passion forinformational way finding,interaction and user-focused design. He graduated from the London College of Communication with a National Diploma, FdA and BA in Graphic Communication.Since graduating in the summer of 2009, Luca has worked closely with LCC to produce, design and test their mobile application for prospective students; it has been a great success with downloads in 38 countries and a design style that emphasises the college's lifestyle for students abroad. For the last year and a half Luca has freelanced with his brother Marc Paulina on a variety of interactive projects for mobile and has worked full time forApplied Edenspiekermann wherehis information design skills have been developed on the award-winning Legible London pedestrian signage scheme seen across London, working with a team on the Soho Live iOS application and working on directional wayfinding, signage and mapping for Metrolinx Toronto, Mulberry, Legible Leeds, Legible Ipswich and Living Map (www.livingmap.com).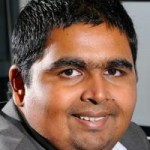 Sarat Pediredla
Co-founder and Partner
hedgehog lab
Sarat Pediredla is a partner & co-founder of hedgehog lab, a Newcastle & London-based agency that specialises in multi-platform mobile and touch screen experiences. After working behind the desk in agencies for nearly a decade, leading multi-million pound digital projects for some of the largest organisations in the UK, Sarat realised that there is a great opportunity in building a company that was centred around marrying great design with strong technical capabilities. hedgehog lab now works with some of the biggest brands in the UK developing innovative mobile solutions and specialises in the education sector working with major HE/FE providers across the country including London College of Communication, Northumbria University, and Durham School.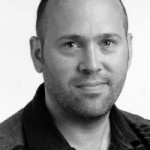 Mark Power
Learning Technology Advisor
Institute for Educational Cybernetics, University of Bolton
Mark Power is a researcher in technology enhanced learning for the Institute for Educational Cybernetics at the University of Bolton and has spent the last few years involved in supporting numerous JISC eLearning programmes. Mark comes from a web design background and his main area of interest is in mobile technologies, writing reports and delivering workshops – in particular – on the use of the web on mobile – be that optimised web content or mobile applications. Mark considers himself an enthusiast with a healthy dose of cynicism and he likes to pay loving attention to emerging mobile technologies such as augmented reality, with a keen interest on how these technologies open up innovative opportunities to deliver content and services to students and staff.
David Sims
Programme Director - Graphic Design
London College of Communication
David is currently programme director - graphic design, London College of Communication, University of the Arts London, ensuring that each course within the programme has a clear vision, agenda for development, and strategy for the maintenance and enhancement of quality. 
Previous posts include course director BA Graphic and Media Design LCC; principle lecturer on the FdA Design for Graphic Communication LCC; and a combination of roles in both course management and teaching at FE level. Since graduating with BA (Hons) in Graphic Design (1st class) from Leeds Polytechnic in 1990 and MA Printmaking from Wimbledon School of Art in 1993; David has continued to develop his practice as a designer investigating the relationships between analogue and digital forms of image production, recently developing generative drawing machines using open source software 'Processing'. David's continuing research output has focused on the use of technology in learning and teaching. He has presented at conferences, institutions and to industry.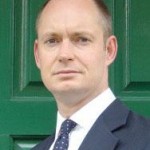 David Stephenson
Business Development Manager
oMbiel
David Stephenson is the business development manager for oMbiel Ltd. Prior to establishing his own business in 2009 he worked for WebCT (Blackboard) where he was the UK regional sales director, Sun Microsystems and Hitachi Europe. For the past 25 years he has worked primarily in the higher education and research community. David has a degree in electronic engineering from the University of Leeds and a postgraduate diploma in management from the Open University.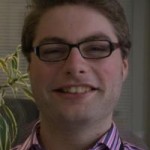 Andrew Taylor
Technician, ISS iLancaster
Lancaster University
Andrew is relatively new to the IT sector after completing a Masters degree in human resources and knowledge management. He gained invaluable knowledge of the IT needs of the education sector by working for information systems services at Lancaster University as a student. During his first full time year, he has made improvements in first-line operational support by developing tools and processes for the service desk and service delivery. He also played a role in the implementation of a new ITSM toolset and a knowledge management tool. He jumped at the chance of working on the mobile application project and can take pride in the creation and maintenance of a significant part of the content within the application. He has used his role on the project to learn how to develop for mobile applications and wants to continue in this direction in the future.
Why you should attend
With sessions designed to cover all the relevant aspects of mobile, this conference is a highly effective way of mastering the subject. Our programme of speakers and case studies mean you'll be able to enhance your mobile strategy using proven techniques, as well as avoid mistakes by advancing your knowledge in the subject.
This event is for you
If your role requires that you engage with students in a student services or student recruitment context then you will discover how to apply mobile marketing and communications in your marketing mix. This event will also be of interest if you are interested in innovating your communications strategies and reaching out to your many stakeholders with the most immediate communications tool. Or you may be interested in the world of mobile when applied to the education sector.
The day will provide an exciting line-up of senior marketing and communications professionals who will present how they have optimised their strategies to incorporate mobile into their student recruitment and stakeholder communications plans.
You will have the opportunity to discuss, debate and ask questions regarding how mobile can be integrated into your marketing and communications to achieve brand awareness and contribute to your institution's growth and success.
Addressing your professional needs
At this unique event you will discover how the latest mobile developments are providing innovative ways to communicate your recruitment and corporate propositions.
Developments in mobile already embrace operating systems across mobile and tablets. But what are the next big developments in a world where the majority of young people are using mobile to access the internet?
You will learn how:
successful mobile marketing and communications are redefining the marketing mix
technological developments are being exploited by the creative industries and how you can use them in your own strategic plans
the cutting-edge operating systems offered by mobile enable you to reach potential customers and stakeholder groups through an effective, immediate, engaging and personal tool
your peers are embracing mobile in their engagement strategies both at home and abroad
to add value to your marketing mix and how to demonstrate ROI.
By attending you will:
understand how mobile can elevate your student recruitment strategy to reach the right people in the right way and with the right message on the right platform
learn about the power of mobile
discover how your peers are using mobile to communicate with potential and current students, and other stakeholders
take back to the office the tools, vocabulary and case study examples to invigorate your campaigns
tailor the afternoon to your interests by choosing from a comprehensive line-up of special interest sessions
benefit from the latest thinking and network with colleagues.
Fees are not available for archived conferences
There are no papers for this conference