Digital Strategies for Student Recruitment
19-Jun-14
Welcome to Discovering Futures' latest conference on the subject of Digital Strategies for Student Recruitment. This event has been specifically created for staff working in, or for, the further and higher education sector.
In devising this event we discovered that many colleges and universities have dedicated teams who engage with the digital and social media worlds in order to promote their courses, facilities, and reputation. They appreciate digital and social media is constantly changing and that even the most seasoned experts need to keep abreast of new platforms, possibilities, digital surprises, forums and opinions.
We are, therefore, pleased that a wide range of experts have agreed to share their experiences, case studies, best practice and expertise.
Highlights include how the Arts University Bournemouth created the best HE website; how the University of Huddersfield produced a promotional film that was an amazing viral success; and how Edinburgh Napier and Keele universities use social media techniques to engage with their audiences.
This is all complimented by a keynote address from the content lead of GOV.UK, together with an impressive line-up of external experts who will share their views and case studies on a topics including: engaging with young people, content creation, social media, social listening, analytics, UX, artificial intelligence in websites, and developing your own digital strategy. We're presenting our biggest line-up of special interest sessions ever.
Can you afford not to attend? We look forward to meeting you on 19 June 2014 at The Magic Circle, an inspiring and colourful venue in its own right!
Digital Strategies for Student Recruitment: 19 June 2014
 from  9.00
Registration / refreshments
 9.40
 
Welcome

 9.45

 Keynote speaker
Simon Kaplan
Product content lead, departments and policy: GOV.UK
Government Digital Service
 The why and how behind the creation of GOV.UK
10.45
 
Tom Wright
Digital Engagement Manager
University of Nottingham
 Innovation in your digital marketing and recruitment strategy
11.20
 Break and networking
11.45
 
Simon Pride
Head of Marketing and Communications
Arts University Bournemouth
 The story behind AUB's website - winner of 2013 Heist award for best HE website
12.20
 
Anoop Randerwala
Head of Design
Innersmile - agency specialising in youth communication
 Using digital to engage young people
1.00
 Lunch and networking opportunity
2.00
 Special interest sessions 1   (30 mins)
• 1
 Social Media
Julia Bramble
Author and Social media expert
Bramble Buzz
 The power of social media
• 2
 Strategies
Simon Booth-Lucking  
Digital Director        
Claremont (social communications agency)
 What this website has done to FE marketing has to be seen to be believed, LOL!
• 3
 Metrics and marketing
Mark Higginson
Social Media Manager
University of Brighton
 Reach, relevance and reaction: an alternative, evidence-based perspective on the marketing of higher education in an age of social media and how this should influence your recruitment strategy
2.35
 Special interest sessions 2    (30 mins)
• 1
 Social Listening
Richard Clough
Digital Strategist
TMP
 Examining the social media 'footprint' of your brand through social listening
• 2
 Planning
Stefan Drew
FHE Consultant
Stefan Drew Associates
 The Social Media Challenge: A Pragmatic Approach to Selecting & Planning for Your Specific Audience
• 3
 Analytics
Ian Morgan
Education Consultant
Academium
 Understanding Google Analytics and web metrics
3.10
 Break and networking opportunity
3.35
 Special interest sessions 3    (30 mins)
• 1
 Social media
Asif Mirza
Director
Smiley Social Media

 Being human in the Social Media World - the key to #SUCCESS!
• 2
 Case study
Alistair Beech
Digital Marketing Officer
Keele University
 #NutsAboutKeele - how Keele University engaged their campus staff, students and applicants with dancing squirrels
• 3
 Recruitment
Stephen Haggard
Consultant
Development, Technology and Education
 Recruitment, branding and MOOCs
4.10
 Special interest sessions 4    (30 mins)
• 1
 UX
Alexander Baxevanis
Senior User Experience Consultant
Webcredible

 Understanding students' wants and needs: the role of UX in university websites
• 2
 Case study
Gavin Hirst
Senior Digital Marketing Officer
University of Huddersfield
 "Aliens in the Hud" - from aliens to undergraduates - a viral story
• 3
 Content creation
Bennett Golder
Head of Digital – Corporate, Financial and Public Affairs
Weber Shandwick
 How creating and syndicating compelling content can fuel your digital ecosystem and engage your target audience
4.45
 Special interest sessions 5    (30 mins)
• 1
 Social media strategy
Steve Evans
Managing Director
Net Natives

 The stages of the prospective student's digital journey and how to reach, influence and convert throughout the process
• 2
 Case study
Lyndall Brown
Digital Content Producer
CIMA - Chartered Institute of Management Accountants
 Winning back former students with crowdsourcing and digital channels
• 3
 AI
Phil Hall
Owner
Elzware Ltd
 Artificial intelligence in your digital marketing
5.20
 Depart
Please note, under exceptional circumstances the agenda may be subject to change.
The Conference Venue:
The Magic Circle headquarters
12 Stephenson Way
London NW1 2HD
We are delighted to be holding our conference on 'Digital Strategies for Student Recruitment' at the amazing Magic Circle headquarters, located in Stephenson Way, a quiet street less than a minute's walk from Euston Station in central London.
Hidden behind the doors of number 12 is the spectacular home of The Magic Circle, a private club where the finest magicians from all over the world meet regularly to invent illusions, share secrets and master their magic. The venue includes a clubroom and bar, meeting and dining room, library, museum and one of London's best kept secrets, the Magic Circle theatre.
The Magic Circle headquarters has won awards for being a most interesting and unusual venue and provides the perfect location for Discovering Futures' latest conference. The venue is fully air-conditioned and the theatre boasts extremely comfortable seating.
You can see The Magic Circle's location in the Google map below:
Getting there
The nearest tube station is Euston which is also the mainline station for services to the north and northwest of England and Scotland. Euston Square (Hammersmith and City, Metropolitan and Circle lines) is five minutes walk away. A little further away on the Victoria and Northern lines is Warren Street station.
You can plan your journey using Transport for London's TfL website
Accommodation
Overnight accommodation is not included in the conference fee. There is a wide choice of accommodation available in central London, ranging from the cheap-and-cheerful to luxury five star! You can Google with your specific requirements but don't forget that hotels closest to the conference venue will be in the WC1 and NW1 postcode areas.
Wifi
Although we hope you won't be distracted by the demands of the office, it's still great to know that there is the convenience of a wifi facility at the conference venue - so you'll be able to keep track of your emails!
Simon Kaplan (Keynote Speaker)
Product content lead, departments and policy: GOV.UK
Government Digital Service
Simon is the Government Digital Service's content lead for the department and policies section of GOV.UK, the UK government's single website. This section contains content from all departments and a growing number of government agencies. He's responsible for a team of content designers that is responsible for improving content quality and giving editorial support and training across government. Simon was part of the team that was responsible for the transition of all 24 government websites onto GOV.UK in 6 months. GOV.UK has developed new content design principles and a style guide that's based on the best usability practice and user testing. Content that the whole UK population uses every day is written so it's easy to understand and act upon. This is ground-breaking for a government website: so is the fact that GOV.UK won a D&AD black pencil award for writing last year.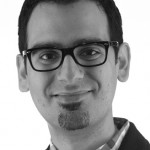 Alexander Baxevanis
Client Director
Webcredible
Alex leads teams of UX consultants and designers in delivering large-scale projects across a portfolio of clients. He gets very involved in defining product strategies and pushing for innovation in client's products.
In his most recent projects, he's helped well known brands such as Dulux, Citibank and the Museum of London shape and launch successful digital propositions through keeping their customers at the heart of their thinking.
Alex is passionate around communicating user experience and can often be found running training sessions or speaking at conferences.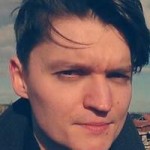 Alistair Beech
Digital Marketing Officer
Keele University
Alistair has worked in digital media for eight years, starting his career in music journalism and PR before landing positions at digital marketing agencies across the UK on FMCG campaigns for the likes of No Fear, Peugeot, Sony BMG and Dulux. After working as a brand community manager, he moved to the Environment Agency as a digital editor, responsible for managing online content across the organisation and leading on the agency's digital convergence project to GOV.UK. He moved to Keele in January 2014 and manages the university's digital advertising and content across desktop, mobile and tablet platforms. He lectures in digital media and youth culture at the University of Central Lancashire and is a keen enthusiast of American culture, cycling, running and Big Data!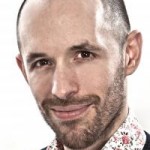 Simon Booth-Lucking
Director of Digital
Claremont (social communications agency)
Simon specialises in digital marketing, user experience and social media. Simon has worked as a producer for the BBC and as a consultant and trainer to a wide range of clients including the UK Government, Ravensbourne, City and Islington College, Chichester College, NSPCC, and JISC Collections. He is digital director at social communications agency Claremont and a founder of the Digital Skills Gym, a new way to learn digital skills on the job.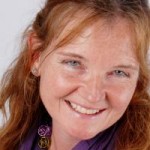 Julia Bramble
Social Media Entrepreneur
BrambleBuzz
Julia Bramble is on a mission ……. to help people realise the potential of social media. So many are either too scared, too overwhelmed or have little direction. Through her training business, BrambleBuzz, Julia's mission is to change all that. She works with small-to-medium sized organisations, offering workshops, 1:1 training and consultancy. She also provides marketing and web design agencies with social media services for their clients with BrambleBuzz training/management resources, intensive coaching and regular updates in what's new and relevant. Her training is all about working out a strategy and, if necessary, a daily plan so that you know what to post, when and how. In short, Julia will 'get you saying the right things to the right people to get the right results'. She also offers complete social media management solutions for those who are too busy to spend the time required to add this vital tool into their marketing mix. Julia has assisted over 100 business owners with their social media and has many reviews, such as: "You are brilliant. I've tried some of your ideas and you have probably seen the results. Just this morning as a result of your advice the BBC have made contact, the Daily Telegraph have re-Tweeted us and also placed us on one of their web pages..." Andy Turner, Brothers on Bikes. One of her clients is millionaire and multi-award winning entrepreneur Nigel Botterill - Julia has been the official social media expert for his Entrepreneur's Circle, the largest organisation in the UK (over 4,000 members) dedicated to helping businesses grow. With a slightly different, but very much aligned, business hat on, Julia looks after the members in Devon and surrounding areas, providing monthly mastermind-type meetings, a private Facebook support group and a gentle kick up the backside to get the right stuff done, on top of the myriad of resources Nigel provides. Oh and she's also mum to six amazing children and chair of governors at her local primary school.
Lyndall Brown
Digital Content Producer
CIMA - Chartered Institute of Management Accountants
Lyndall has over 11 years of experience in marketing and digital marketing, ranging from the medical industry to various member organisations, youth organisations and professional bodies. Lyndall is currently a digital content expert on the digital marketing team for CIMA (Chartered Institute of Management Accountants). Along with helping to manage all of CIMA's digital channels, she works on specific campaigns including subscriptions, member/student recovery, new student acquisition and profile building. CIMA is the world's largest professional body of management accountants and offers a professional qualification in finance and business, and currently haw more than 218,000 members and students in 177 countries.
Richard Clough
Digital Strategist
TMP
TMP Worldwide is a resourcing business that helps organisations hire and retain the right people by leveraging their employer brands. Our specialist Government, Health and Education Solutions team puts the brand at the heart of the resourcing process from engaging potential candidates to nurturing them through their candidate journey and beyond. We successfully support a number of HEIs in this area. Richard Clough is a digital strategist whose job is to devise and implement solutions to hiring 'challenges'. This is achieved by understanding audience behaviours and formulating strategies that are matched back to the way in which people live their lives, and by giving them meaningful and shareable experiences. Richard has worked for TMP since 2008 and has worked in the recruitment advertising industry for 14 years. In his presentation, Richard will explore the concept of 'social listening', a practice that is used to examine the social media 'footprint' of a brand, delivering insight that helps to inform a strategy for social attraction & engagement.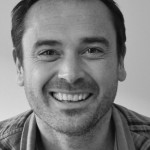 Steve Evans
Managing Director
Net Natives
As founder of Net Natives, Steve Evans combines leading the strategy of this pioneering company with delivering social and online media strategy for leading universities. Net Natives are also the UK's number 1 social and online media marketing experts for the education sector, working with over 200 education institutions and helping to recruit tens of thousands of students from over 90 countries since 2008.
Steve is a regular speaker at digital and social media conferences and sits on the judging panels for a range of marketing and education awards.
Bennett Golder
Senior Digital Account Manager – Corporate, Financial and Public Affairs EMEA
Weber Shandwick
Bennett Golder is a senior digital account manager in the corporate, financial and public affairs practice in Weber Shandwick's London office. With over six years' experience in digital strategy, Bennett advises clients on social media, online reputation management and influencer engagement. Currently, Bennett works with the team advising Pearson's English-language entities GlobalEnglish, Wall Street English and Pearson ELT on digital and content strategy for a new learning platform to support English language learners. Bennett also provides strategic advice to Keep Britain Tidy on their eco-schools initiative. Previously, Bennett has also project managed a website design, build, launch and media outreach strategy for I CAN, the children's communications charity, and Meath School, a specialist speech school in Surrey. Prior to arrival in the UK, Bennett spent four years working as the director of new media for U.S. congressman John Barrow and has worked on three successful congressional campaigns throughout the United States. Bennett holds a Master's degree in political sociology from the London School of Economics and a BA, summa cum laude, in political science from Vanderbilt University.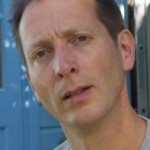 Stephen Haggard
Independent Online Learning Consultant
Previously marketing / enterprise director at three UK institutions, for the last eight years, Stefan has worked with education organisations worldwide, advising, consulting and providing interim services. Stefan's major focus is on ROI and that has lead to an expertise in both traditional and digital marketing. In his consultancy/interim work Stefan has saved institutions six figure sums whilst increasing recruitment by between 25-32%. Based on this, he has strong views on the how to leverage digital and traditional marketing cost-effectively. External to education, his clients include the BBC, various international charities, membership organisations and even holiday companies in Australia. He is also a regular contributor to BBC radio where he is introduced as The Marketing Magician. In 2013 Stefan launched his first ebook on Kindle, aimed at the SME market, Stefan used digital strategies to make 'Advertising Secrets' a best seller on five of Amazon's websites, including the .com and .co.uk sites. This has lead Stefan to also consider the value of the lesser known digital and social media channels and the need to integrate digital and traditional marketing. Stefan's presentation will challenge your perceptions, save you money, increase your recruitment and help you generate more income.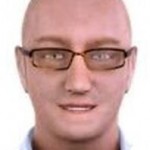 Phil Hall
Owner
Elzware
Phil Hall has delivered 40 plus Artificial Intelligence systems, let's call these 'conversational', in customer service, technical support, secondary school education and infotainment. Higher Education has been the most recent sector to add to this list with the development of a complex open source training system identifying users aptitudes to teaching against traditional pedagogical approaches like Bloom, Kolb & Fry. This system was built as a proof of concept specifically for NEETs in the 16-24 age range. Demonstration of this system has raised interest in the use of such conversational systems in the HE marketing function. This presentation will show some history, case studies and bring to focus the potential to take open source pattern matching systems to a level where they can support broader marketing department objectives.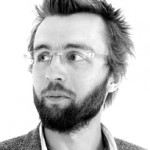 Mark Higginson
Founder
Out To Sea
Mark Higginson was the social media manager at the University of Brighton and is particularly interested in how attention works on the web and how this is applied to marketing, presenting an alternative evidence-based viewpoint that runs counter to much of the prevailing industry thinking.
He spent eight years working agency-side; six of those in one of the first specialist social media teams in the country and as the leader of that team for three years.
He blogs at markhigginson.co.uk and has been quoted in or written for The Guardian, The Metro, New Media Age, Marketing magazine and Sparksheet, among others, in reference to his work and has spoken at events including Social Media Week and the Online Information Show.
He recently founded digital agency Out to Sea and works for a number of education clients.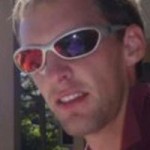 Gavin Hirst
Senior Digital Marketing Officer
University of Huddersfield
Gavin recently took over responsibility as the senior digital marketing officer at the University of Huddersfield having previously worked as a digital marketing officer in the team for 2½ years. He is now responsible for guiding and managing digital communications at the university with an emphasis on prospective undergraduate content both via the university website and social media channels. He delivers a wide range of training across the university in the areas of search engine optimisation (SEO) and writing content for the web, ensuring the university's website keeps up-to-date with ever changing developments in these areas. In 2013, the university was awarded a gold award at the annual HEIST awards and a bronze award at the CASE Circle of Excellence awards for work on the 'Aliens in the Hud' campaign. Along with colleagues, Gavin was involved in the production and distribution of the film that achieved viral success via YouTube and other social media channels. The University of Huddersfield continues to innovate in the field of digital marketing and in 2013-14 produced another series of promotional films which show the student journey at Huddersfield and which have again achieved viral success. They are currently awaiting news from HEIST and CASE for recent nominations. Outside of work, Gavin pursues his interests in the area of SEO and online copywriting, carrying out freelance work for companies in both the UK and overseas. This involves providing in-depth analysis on current SEO activity and providing recommendations to help improve search rankings. He is excited about the challenges ahead in his new role and the continuing developments in the area of digital marketing. The University of Huddersfield has recently made huge developments to the site with the implementation of mobile responsive templates and Gavin is now leading content strategy developments to ensure the university continues to innovate in the area of digital marketing. uk.linkedin.com/in/gavinhirst/ @garvo13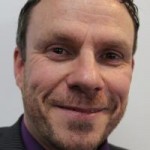 Ian Morgan
Director
Academium
A graduate of University of Leeds, Ian began his career in the banking sector, working with NatWest and First Direct where he helped launch one of the UK's first internet banking services. He joined the agency world as a digital strategist at TMP in 1998, moving on to become Head of Education Marketing at Barkers, overseeing the growth of what was then the largest specialist education recruitment communications practice in the UK. He left to found Academium, a specialist HE marketing and communications agency, in July 2011. Ian has broad HE sector marketing experience and has worked with over 25 institutions on domestic and international marketing projects. He has a strong track-record of supporting clients manage change in their approaches to digital marketing, engagement and metrics, and is known for speaking at HE sector events on digital innovation, having been one of the first to use Facebook, Bebo, TheStudentRoom and Google for student recruitment. Academium specialises in UK & international digital and search marketing, in campaign analytics, and in sourcing and implementing new technologies to support HE marketing and conversions.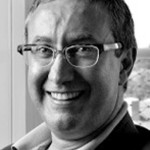 Simon Pride
Head of Marketing and Communications
Arts University Bournemouth
Simon Pride joined Arts University Bournemouth in June 2011 as head of marketing and communications after 25 years in advertising.
He began his agency career as a graduate trainee with J Walter thompson and subsequently worked in account management up to MD level at agencies including DDB Needham, Mustoe's, Lintas and euro rscg, in London and Amsterdam.
He describes his current role as "madmen meets academia".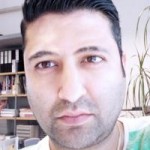 Anoop Randerwala
Head of Design
Innersmile - agency specialising in youth communications
Anoop creates innovative and inspiring graphics alongside interiors which young people relate to and identify with, therefore nudging them into making positive life choice decisions. After graduating from Loughborough College of Art and Design, Anoop gained a Masters in Design Communication from De Montfort University. In 2003 he founded Innersmile, an award-winning design studio producing communication material for organisations that target young people. He has a talent for engaging with young people and recognize emerging trends.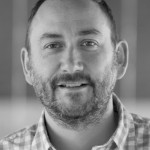 Tom Wright
Head of Digital
University of Nottingham
Tom Wright is responsible for the University of Nottingham's digital marketing and communications strategy and manages the digital team in the University's central external relations department. The team manage and update the university's main social media channels and blogging platform, produce and edit video content, and have also run a number of award-winning digital campaigns in recent years.
Most recently, the team were behind the university's #MeantToBe clearing campaign, which saw the hashtag trending on A level results day, helping the university to go beyond its undergraduate student recruitment target for 2015.
The team's Fresh Start campaign, aimed at new undergraduate students, picked up two awards for best low budget campaign from the UK Social Media Communications awards and the UK Public Sector Communications awards in 2013.
A project to increase student collaboration and develop more student-generated content for use in marketing and communications collateral, including the setting up of a student video team and development of international social media channels such as Weibo and vkontakte, was shortlisted for the 2014 Thelmas and Heist awards.
Tom is digital and web lead on the Chartered Institute of Marketing higher education sector interest committee and has spoken at a number of national and international conferences in recent years, run by organisations such as the ACU, CIM, and CASE.
Why you should attend
With sessions designed to cover all the relevant aspects of digital and social media techniques for student recruitment, this conference is a highly effective way of mastering the subject. Our comprehensive line-up of experts, from both within the sector and specialist external agencies, will inform and challenge you with their inspiring digital and social media knowledge and case studies to help advance your own knowledge in the subject and refine your strategies.
This event is for you
If your role requires that you engage with students in either a student services or student recruitment context, then you will discover how to apply digital and social media techniques in your marketing mix. The conference will also show you how to innovate your marketing and communications strategies and reach out to your many stakeholders with the most immediate digital and social media tool.
The day features an exciting line-up of senior marketing and communications professionals who will talk about how they have successfully incorporated digital techniques into their student recruitment and stakeholder communications plans.
You will have the opportunity to discuss how digital techniques and social media for student recruitment can be integrated into your marketing and communications to achieve brand awareness, attract student enquiries and contribute to your institution's growth and success.
Addressing your professional needs
At this unique event you will discover how the latest digital and social media techniques are providing innovative ways to communicate your recruitment and corporate propositions.
Our target audiences are highly attuned to developments in digital and social media. But how can we, as marketing and communications professionals in FHE, embrace, understand and apply the latest digital and social media techniques to maximise our ROI and achieve a paradigm shift? And what are the next big developments in a world where the majority of young people are using digital and social media to run their lives?
You will learn how:
successful digital and social media marketing and communications are redefining the marketing mix
technological developments are being exploited by the creative industries and how you can use them in your own strategic plans
the cutting-edge digital and social media communications can reach your potential customers and stakeholder groups through an effective, immediate, engaging and sophisticated tool
your peers are embracing digital and social media in their engagement strategies both at home and abroad
to add value to your marketing mix and how to demonstrate ROI.
By attending you will:
understand how mobile can elevate your student recruitment strategy to reach the right people in the right way and with the right message
learn about the power of digital and social media
discover how your peers are using digital and social media to communicate with potential and current students, and other stakeholders
return to the office with the tools, vocabulary and case study examples to invigorate your campaigns
tailor the afternoon to your interests by choosing from a comprehensive line-up of special interest sessions
benefit from the latest thinking and network with colleagues.
Fees are not available for archived conferences
There are no papers for this conference