Challenges of international student recruitment
15-Jun-10
The business of international student recruitment is getting more and more competitive: new providers are poaching from traditional markets often with new ways of delivering higher education. Global economic pressures are more acute. This makes for challenging times.
The rich, one-day agenda, Challenges of International Student Recruitment conference, features case studies from peers at UK and EU universities who will discuss their operational and strategic approaches to competing in an ever-more competitive and globalised market. Speakers from the British Council and The Observatory on Borderless Higher Education will present their latest intelligence and insights into the international student recruitment market; and commercial speakers from Google UK and Educate, will discuss the latest online tools for reaching niche overseas markets through indigenous social networks, search and other digital developments.
At this event we will aim to address the global challenges of student marketing and recruitment by giving you:
time to reflect on what your operational and strategic goals should be

an opportunity to hear from experts who can help you consider how you might embrace new developments

information regarding how potential students in other continents may wish to engage with you. (Are you conversant with, and prepared for, these changes?)

ideas and best practice on the importance of clear and accessible recruitment information. (This might also help with retention rates if potential students firstly understand what they are getting into.)

the experiences of some of our international competitors with meeting similar global challenges and the story behind one of the UK's foremost overseas campuses

the opportunity to be challenged about your strategies and how you might embrace new international routes to market
The agenda
The agenda features a range of expert speakers from both the commercial world and higher education who are leaders in their field - they will present case studies and innovative thinking regarding the challenges confronting the majority of UK HEIs and provide a range of practical and thoughtful strategies for achieving success.
The afternoon features a number of special interest sessions when you can sign up for sessions of particular professional interest.
The keynote speaker, David Palfreyman, will set the tone for the conference by discussing the phenomenon of the global university and how well 'UK HE plc' competes at this level and whether the vast majority of institutions actually need world champions to be successful as an international destination of choice. The keynote will certainly generate a lot of thought and discussion!
Why international marketing and student recruitment?
There are many trends which are shaping international developments: these encompass the number of students who are studying outside their home countries, staff mobility, the rise of trans-national education, rises in international teaching activities, and international collaboration. Underlying these developments are the changing interests of governments, institutions and individual students, which are all being influenced by global competition and markets.
The market conditions are complex and you will be engaging all your resources at your disposal to build meaningful relationships with your target audiences; but are you maximizing the full potential of the marketing mix by fully utilising the opportunities presented by, for example, digital technology? Likewise, are you fully conversant with the indigenous social media of your target countries? Have you fully utilised the power of search? Are you geared up to satisfy the 'long tail', ie, the endless choices created by the internet and the unlimited demand and opportunity this has unleashed to address minority interests?
Can we learn from our European partners? Are there advantages to having an overseas campus? Are we up to speed on the latest market intelligence and what are the long- and short-term trends?
And how can we maximize our USPs to achieve our goals?
Join us
Join us for a day's debate that is designed to help you address these issues and arm you with new ideas and examples that you can take back to your office and develop with colleagues.
Key issues
The presentations and special interest sessions will aim to give you new ideas and a fresh perspective to help you re-evaluate your organisation's international student recruitment and marketing strategies.
Special interest sessions cover:
branding and marketing in China
the importance of indigenous social networks
recruitment in India
a German perspective of international student recruitment
the challenges of recruiting in India
an overview of international marketing from an EIAE board member
and the thoughts, in the closing plenary, of an ex-international director of the challenges ahead and ways to seek success.
from 9.00
Registration / refreshments
9.30
Welcome from the chair
Andrew Platt-Higgins Strategic Development Director

9.35

 Keynote speaker
David Palfreyman
Bursar and Fellow, New College, Oxford and Director, Oxford Centre for Higher Education Policy Studies
University of Oxford
An international journey exploring what is a global university.
10.15
 

Veronica Lasonovski


Senior Research and Marketing Officer
The Observatory on Borderless Higher Education
Global developments, global recession and global recruitment
10.45
Break and networking
11.15
 

Luke Mckend


Industry head, local/careers
Google UK
Digital developments for international marketing strategies
11.45
 
Michael Peak
Intelligence Unit, Education UK
British Council
What are the key recent trends in the education market? Where will the new opportunities lie?
12.15
 
Professor Chris Ennew
PVC
University of Nottingham
Developing and managing an overseas campus
12.45
Lunch and networking opportunity
2.00
Special interest sessions 1
• 1
 
Mervin Bakker
Head of Marketing and Communications, University of Amsterdam
and board member of EIAE
Competing with the UK, a European competitor's international recruitment strategy
• 2
 
Alicia Liu
93 1/2 Communications
Successful student recruitment branding and marketing in China
2.45
Special interest sessions 2
• 1
 
Richard Badley
Group Head
Educate
Not Facebook: the rise of the indigenous social network and how to exploit them
• 2
 
Colin Matheson
Director of Scholarships
University of Westminster
The challenges of recruiting students in India
3.30
Break and networking opportunity
4.00
Special interest sessions 3
• 1
 
Philip Dodd
China cultural and business specialist
Maximising recruitment in China
• 2
 
Dr Raphaela Henze
Head of Administration
Koblenz University of Applied Sciences (FH Koblenz)
International student recruitment - a German perspective

4.45

 Closing plenary
Pamela K Barrett
Director, Barton Carlyle
and KPMG Associate
The concluding comments and observations from an ex-university international director and the way forward for student recruitment success.
5.15
Depart
Please note, under exceptional circumstances the agenda may be subject to change
The Conference Venue:
University of Westminster
Cavendish campus
115 New Cavendish Street
London  W1W 6UW
Getting there
The Cavendish campus of the University of Westminster is located within easy reach of many tube and mainline stations and is in the shadow of the BT Tower.
The nearest tube stations are: Goodge Street (Northern line), Great Portland Street (Metropolitan, Circle and Hammersmith & City lines), and Warren Street (Northern and Victoria lines).
There are many bus routes which use Tottenham Court Road and Euston Road. If you choose your stop carefully you will only be about five minutes' walk away. 
The nearest mainline station is Euston, which is about 15 minutes walk away. Further afield are King's Cross, St. Pancras, and Thameslink railway stations.
You can see the Cavendish location on this map: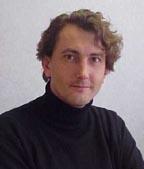 Andrew Platt-Higgins (Conference Chair)
Managing Director
Barkers
Andrew (also known as APH) has worked in the communications sector for more than 20 years, most of that time with Barkers. He studied English at university and spent six months as a trainee stockbroker, before joining the launch marketing team at London City Airport. In 1988, fearing that Docklands was an idea that would never work, he left for Farringdon Street and Barkers, just before the banks and newspapers decided to move in the opposite direction. Over the next five or six years, he took on stints in copywriting, agency marketing and communications, research and studio management before leaving for a role at Aspen Business Communications in the mid-1990s. There, he worked alongside account planners for the first time and – having argued with them constantly – he re-joined Barkers two years later to build our own planning function. For nearly ten years, APH headed a growing team of market research, insight and employer branding specialists, delivering solutions for clients across the industry spectrum, as well as writing and speaking on branding, recruitment and communications strategy, both within the UK and further afield. Andrew was appointed managing director of Barkers London in August 2008, nearly 20 years after first crossing the threshold – a powerful testimony to the Barkers employer brand.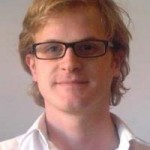 Richard Badley
Director of International
Educate
Richard Badley is director of international at Educate (a leading publisher of magazines and websites that are designed to help universities and colleges recruit undergraduate, postgraduate and international students) and has responsibility for the Educate Global arm. He started his career at Newsweek before becoming an account manager for Educate. It was in this role that Richard's online knowledge and experience rapidly grew. Educate is now appointed to work on behalf of several major media organisations, currently selling student recruitment advertising for The Student Room, Times Newspapers, BBC.com, Friendster, Microsoft, Orange, AIESEC and the ACCA. Richard has experience of managing well over 1,000 campaigns within this sector and over the past four years has spoken at a variety of recruitment and education events. He is a member of the Internet Advertising Bureau's 'Talent Taskforce' which is responsible for improving graduate's knowledge of the digital industry through university road shows, guides and online content. Richard currently leads Educate Global which aides universities and organisations recruit and brand themselves to an international student audience. By representing BBC.com and Friendster.com, as well as using Educate Global's own platform that targets regionally relevant sites, the team advises and implements solutions for worldwide campaigns.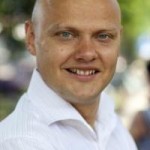 Mervin Bakker
Head of Marketing and Communications
Faculty of Economics and Business, University of Amsterdam
Mervin Bakker has spent most of his career in higher education marketing at both national and international levels. Since 2007 he is head of marketing and communications in the faculty of economics and business of the University of Amsterdam (UvA). Before this, he was managing the international programmes at the Amsterdam Business School (ABS), which is part of the same university. He started his career working for an agent in Bangkok, Thailand. Mervin holds an MSc in international economics & economic geography from Utrecht University and an MBA in higher education management from the University of London's Institute of Education. Since 2008 he has served as a board member and chair of the marketing and recruitment section of the European Association of International Education (EAIE). He speaks regularly at seminars and conferences.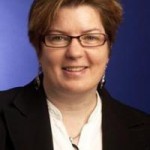 Pamela Barrett
Director
Barton Carlyle and Associate, KPMG
Pamela Barrett is director of Barton Carlyle, an international education consultancy based in Scotland, specialising in external affairs issues in higher education worldwide, including maximising the performance of international strategies for student recruitment, marketing, international collaborations, fundraising and alumni programmes. Clients include major universities in the UK, USA, Asia and Middle East. Pamela was educated at the School of Oriental and African Studies (SOAS) of the University of London; has a graduate degree in international relations from the University of Southern California; and an MBA. A former education attaché with the British Council, Pamela managed education promotion for the UK government in Malaysia and the USA and as such, has worked with many UK universities, colleges and schools in developing their international activity in leading markets. She has extensive experience over 25 years as a director of international recruitment, international student services and Study Abroad programmes for universities in the UK and USA, including as director of study abroad for the University of Sheffield, associate dean and director of international programs at Allegheny College in Pennsylvania, USA, and director of international development at Edinburgh Napier University. Until recently Pamela managed the higher education advisory practice at KPMG, and remains an associate for KPMG, delivering specialist external relations reviews for higher education clients. Pamela is also a senior consultant for the International Graduate Insight Group (i-graduate) which delivers international student opinion, benchmarking and market research services globally; and is also a senior consultant for Brakeley, an international fundraising and alumni consultancy company. Pamela is a member of EAIE, NAGAP and NAFSA, the Association of International Educators. Over 20 years she has delivered presentations at conference events and training programmes in the USA, UK, Middle East and Asia to audiences of international educators, government bodies and various professional associations. Pamela has also contributed to a number of specialist articles on international education, including the recently published Universities UK (UUK)/i-graduate 'Guide to Enhancing the International Student Experience'.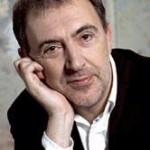 Philip Dodd
Director
Made in China UK
Philip Dodd is an internationally recognised expert in the field of culture and creative industries, he is regularly invited to speak and advise on the creative industries, from Chaoyang District Government, Beijing, to Sapporo City Government, Japan, to the UK and appears frequently in the international media from the Financial Times to BBC World Service. He has helped the UK government develop its cultural and creative industries strategy and is credited with helping to develop the government's 'Cool Britannia' strategy. In 2000, while director of London's Institute of Contemporary Arts, he founded the globally recognised Cultural Entrepreneurs Club: a support agency for over 500 of London's creative industries. He has taught widely in the university sector, holding visiting professorships at King's College London and the University of the Arts; helped to found the London Consortium PhD programme and has been centrally involved in developing postgraduate education around the creative economy. He was recently named "one of the top 50 UK design gurus" by Design Week magazine and one of the "top five creative entrepreneurs" by Elle Deco. Philip Dodd has travelled and worked very regularly in China since 1998, when he was invited to accompany Prime Minister Tony Blair on his first visit to China. Since then he has established many networks in China and is a recognised authority on China by the UK's creative and cultural industry community. He is the European consultant to the Li Ka Shing Foundation. He is an award-winning broadcaster and editor, and currently represents a weekly programme for the BBC. In 2004, he was described by The Guardian as "one of two of the cleverest analysts of the political-cultural changes of his generation".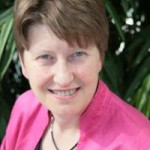 Chris Ennew
Pro Vice Chancellor
University of Nottingham
Professor Christine Ennew is pro vice chancellor at the University of Nottingham where she has responsibility for internationalisation and the faculty of science. She was formerly dean of the faculty of social sciences, law and education and professor of marketing in the business school. She was academic director of the division of business and management at the University of Nottingham in Malaysia during its start-up phase (2000-01), and the director of the Christel DeHaan Tourism and Travel Research Institute. Chris is a member of the board of directors and academic standards council for Universitas 21 Pedagogica and a member of the board of governors for Castle College, Nottingham. Her research interests lie in the area of services marketing with a particular interest in financial services and tourism. She has published some 90 articles in refereed journals, presented over 60 refereed conference papers and produced 4 books.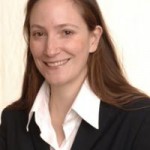 Raphaela Henze
Head of Administration
Koblenz University of Applied Sciences (FH Koblenz)
Dr Raphaela Henze is head of administration at Koblenz University of Applied Sciences (FH Koblenz) and specialises in internationalisation, marketing, and international student recruitment. Prior to joining the senior management team at FH Koblenz in 2009, she worked as the managing director of the Institute for Law and Finance (ILF) in Frankfurt am Main, in science communication and marketing in the Ministry of Science in Hamburg, and as assistant to the president of the Free University Berlin. Raphaela lectures on the subject of 'non-profit management' at a number of German and overseas institutions. She studied law in Germany and France and was a visiting scholar in the USA and Japan. She holds an MBA from the University of London.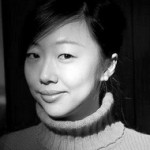 Alicia Liu
Director
Singing Grass Communications
Alicia is the founder and managing director of Singing Grass, a strategic communications consultancy based in London that connects the world with China through arts, lifestyle and culture.
Leveraging her network in the media and arts spheres in both China and Europe, she has been instrumental in creating strategic communications and business development programmes for international clients ranging from Gieves & Hawkes, the London Book Fair, Shanghai International Children's Book Fair to the phenomenon Chinese pianist Yundi Li.
Alicia is involved in the King's College London mentorship programme and has been invited to give guest lectures on China and arts marketing at Royal Holloway University of London and INSEEC Business School. She is an advisory panel member for Southampton Solent University research and innovation hub.
Singing Grass Communications has a team of PR and digital marketing specialists based in Europe and in China who collectively have two decades of experience in the arts, education and luxury retail sectors.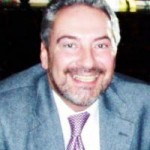 Colin Matheson
Director of the Scholarships
University of Westminster
Educated at the universities of Reading and London, Colin worked for the National Union of Students before moving to the then Polytechnic of Central London, now the University of Westminster. Apart from two years as the chief executive of the Coalition of Modern Universities his career has been entirely at Westminster. His last two posts were campus registrar, head of the international education office and currently he is director of the scholarships office. Westminster has the largest scholarships fund of any UK university and has won a number of awards for outstanding support to both domestic and international students. Colin has a particular experience and interest in the Indian recruitment market.
Luke Mckend
Industry Head - Local/Careers
Google UK
Luke Mckend is industry head classifieds markets at Google UK. In this capacity he works with some of Google's largest clients, helping them develop their online marketing strategies. He has specific responsibility for managing clients in recruitment, social networking/dating, restaurants and has recently been working with a selection of Google's education clients. Luke has worked in the online industry since arriving from South Africa in 1998, gaining experience across a wide variety of areas. He first worked for TMP Worldwide, initially in their candidate management unit, and eventually consulting with larger clients assessing their readiness to adopt enterprise e-recruitment systems. He joined e-recruitment innovators i-Grasp in 2003 as commercial director, and more recently worked for Stepstone after i-Grasp was acquired in 2005.
David Palfreyman
Director
Oxford Centre for Higher Education Policy Studies, University of Oxford
David Palfreyman, MA MBA LLB FRSA, bursar and fellow, New College, Oxford, is also the director of OxCHEPS (the Oxford Centre for Higher Education Policy Studies), details of which can be seen at its web-site on http://oxcheps.new.ox.ac.uk David's publications include: Higher Education Management: the key elements (1996), Oxford and the Decline of the Collegiate Tradition (2000), The State of UK Higher Education (2001), The Oxford Tutorial (2001, second edition), The Economics of Higher Education (2004), Understanding Mass Higher Education: Comparative Perspectives on Access (2005), and The Law of Higher Education (2006). David Palfreyman and David Warner are the general editors for the 17-volume Open University Press/McGraw Hill series: Managing Universities and Colleges (within which they contributed a volume on Managing Crisis, 2003). His latest academic project is a comparative study of elite universities as the first of some 20 volumes in a new series on comparative international higher education (2009 onwards, series editors: Palfreyman/Tapper/Thomas, Taylor & Francis). David is a (joint) director of the annual 'Leading & Managing University Administration' course and is the honorary treasurer of the Society for Research into Higher Education (SRHE). He is also a member of the editorial board of the AUA's journal Perspectives, and is the joint editor of the journal Education and the Law. He is a trustee of the Bedford Charity, book reviews editor for the Oxford Magazine, and a non-executive director of OXIP (the Oxford Investment Partnership) that manages some £300m of charity and pension fund investments. As the bursar of New College he is also responsible for overseeing the investment of the College permanent endowment (c£150m), and of the endowment of the New College development fund (c£10m); while for the Harpur Trust he chairs the endowment committee that manages some £75m of assets. Separate from anything to do with HE, David's latest book (due 2010) is: London's Livery Companies: History, Law, Customs.
Michael Peak
Market Research and Intelligence Manager
British Council
Michael is the market research and intelligence manager at the British Council. He has been with the British Council since 2004 and has worked in the education market intelligence team since 2006. During this time Michael has managed the global student decision making survey which has generated information from over 100,000 prospective international students, developed projects to forecast international student mobility and has investigated the employability of international graduates. Most recently Michael has helped to produce The International Education Index which benchmarks countries' openness to international education.
This event promises to be the most stimulating discussion held for international officers on the global challenges of international student recruitment and marketing for some time! It will provide an exciting line-up of relevant speakers who will discuss the many aspects of successful student recruitment and the tools needed to reach niche groups of potential students in an ever-changing globalised and internet-enabled marketplace.
You will have the opportunity to discuss, debate and ask questions regarding the international student recruitment strategies you should be exploring for your institution's future growth and success.
Addressing your professional needs
Whatever your role or position in your international office, this unique event will provide a stimulating and engaging day's discussion on how your international strategy might adapt as traditional routes to market become increasingly challenged by digital developments and the dynamics generated by a pervasive globalisation.
This conference will address these developments, and many others, whilst also providing an excellent opportunity to reflect on, and address, your professional needs. Among the many issues to be discussed, you will discover:
how globalisation is redefining the choices made by your target markets
the ever-changing nature of your target markets, and the cultural challenges this presents
the perspectives of our European colleagues who are 'fishing in the same pond'
the latest research from the British Council and OBHE
the pervasiveness of the internet-society and how we can exploit this engagement when developing our marketing strategies
the rise of the indigenous social network
the advantages of trans-national education
By attending you will:
discover how your peers are interpreting and exploiting international developments to their institution's advantage
understand how the latest technological developments can enhance your international student recruitment strategy
hear from experts in their field about the latest trends and intelligence shaping future strategies
hear from a select group of European and international experts on ways to exploit the attractiveness of 'UK HE plc'
learn about the new economic power of the 'long tail' in international marketing and
benefit from the latest thinking and network with colleagues
Fees are not available for archived conferences
There are no papers for this conference