Branding for Further and Higher Education Masterclass
21 April 2016

Welcome to Discovering Futures' masterclass on Branding for Further and Higher Education

a day that will address the power, and values, of a brand and how it can be sustained to create a competitive advantage.
The Masterclass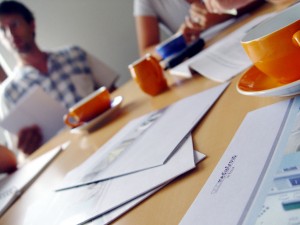 This branding masterclass will be led by branding specialist Dr Chris Chapleo; the morning will be a dedicated interactive workshop that has been designed to explore brands: what they are, their importance, and how they can be leveraged to bring strategic benefits to your institution.
Chris has experience of both the commercial and HE sectors: he is head of department of marketing at Bournemouth University, and also owns his own branding consultancy business specialising in education.
Facilitated by Chris, the afternoon will feature case studies by colleagues from the universities of Bournemouth Arts, Nottingham and Warwick - this will provide further opportunities to explore what brands mean in different organisations, markets and for different customers and stakeholders. 
Masterclass places will be strictly limited to ensure your learning experience is
as targeted and relevant to you as possible.
Why brand?
They say that your 'brand' can be defined by what is said about you when you leave the room.
What do they say about your brand? And why? Do you fully understand the perception of your brand?
This masterclass aims to define and explain the meaning of brands.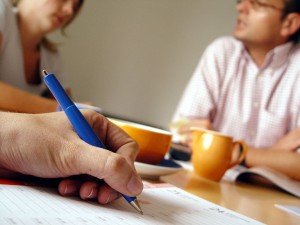 As the marketisation of education intensifies, branding has become an essential component of marketing strategy. The sector is highly competitive and we compete not on price but on reputation, on who we are and our values. It is dependent on the people we serve including our students and staff together with our external stakeholders. The value of our brand is determined by those we serve and its relevance.
A successful brand is an invaluable asset in your business and strategic ambitions - be it the recruitment and retention of students, or its overall corporate status - and forward-looking colleges and universities recognise this value. Put simply, it can mean the difference between survival and failure.
A successful brand has to be defined and live in the hearts and minds of those
we serve - a mismatch between image and reality ('the brand promise') will
mean your brand will ultimately fail.
Join us
Join our experts in an interactive masterclass that is geared to the FHE sector in which you will gain invaluable insights into understanding and managing brands.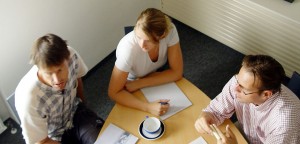 Chris's morning session will be interactive and combine theory and practice, so that you will build upon a clear understanding of what brands really are and why they are so important in the sector with an overview of models, theories and innovative approaches. The session will also explore sector-specific challenges and strategies to address these.
The afternoon will develop the morning's learning further and provide the opportunity for open discussion, deeper understanding, case studies and shared
experiences that will help develop your own thinking and how you can successfully
deliver on your brand promise.
The afternoon's speakers are: Simon Pride, head of marketing at the Arts University Bournemouth; Tom Wright, head of digital at the University of Nottingham; Claire McCann, marketing communications manager at the University of Warwick, and Mark Higginson, formerly digital manager at the University of Brighton and now director of digital agency, Out to Sea.
Who should attend?
Branding permeates the culture of all businesses and organisations, including further and higher education institutions, and as such is relevant to all, but in particular those with responsibillities encompassing all of the following disciplines:
admissions
alumni relations
corporate communications and reputation
facilities and estates
human resources and staff training
international recruitment
marketing
partnerships
stakeholder management
student recruitment
student services
Key issues
The masterclass format will be an ideal forum in which to debate, share and learn about the most important challenges we are all facing in the FH education sector. There will be time to ask questions, probe issues and concepts, and learn strategies for empowerment as you seek to promote and deliver on your brand promise.
The morning will:
be interactive and combine theory and practice, so that you will build upon a clear understanding of what brands really are and why they are so
important in the sector with an overview of models, theories and innovative
approaches. The session will also explore sector-specific challenges and
strategies to address these.
The afternoon will:
feature the University of Warwick's rebranding case study
the development of brand through digital and social media
leveraging your brand to boost student recruitment
the connections between brands and values and their impact on service delivery
the perception of brands on tomorrow's students
introducing a new brand, and
the role of pragmatism in brand building.
Masterclass - Branding for Further and Higher Education
Agenda - Thursday 21 April 2016
 9.20
 Registration / refreshments
 9.50
 Welcome and introductions
 10.00     
 
Chris Chapleo
Head of department of marketing / Director-owner
Bournemouth University / Brand Education
 An interactive morning exploring the principles and practice of branding effectiveness in education
 1.00 
 Lunch and networking opportunity
 2.00
 Continuing your involvement in exploring the meaning of brands, the afternoon session will consider case studies and branding implementation strategies - facilitated by Dr Chris Chapleo


 
 

Mark Higginson
(formerly Social Media Manager at University of Brighton)
Director - Out to Sea (digital agency)

 Social media's impact on your brand

 

 
Claire McCann
Marketing Communications Manager
University of Warwick
 Masterminding Warwick's rebrand

  

 
Tom Wright
Head of Digital
University of Nottingham
 Establishing a brand on social media

 

 
Simon Pride
Head of Marketing
Arts University Bournemouth
 Leveraging the values of your brand for student recruitment
 4.30
 Depart
Please note, the agenda may be subject to last minute revisions.
etc venues
First floor
8 Fenchurch Place
London  EC3M 4PB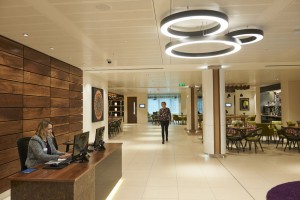 Situated beside the small but bustling mainline railway station in the heart of London's Square Mile, is our venue for the day: 8 Fenchurch Place.
It's a smart, purpose built venue that provides a haven of tranquility for our masterclass. The catering is excellent: both breakfast and lunch are prepared on-site; and pastries or cakes, teas, coffees and water is available throughout the day.
The venue is fully accessible, air conditioned, with state-of-the-art facilities, plus free wifi, and many quiet corners and breakout areas for delegates' use throughout the day in addition to the resources of our masterclass room.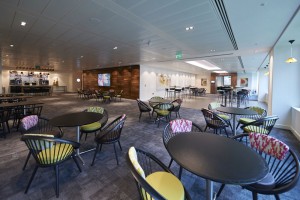 You can see the location of 8 Fenchurch Place on this map: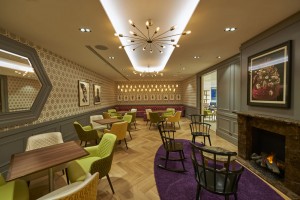 Getting there
The nearest mainline station is Fenchurch Street, with Liverpool Street station a little further away (about 15-20 minutes walk). The nearest tube station is Tower Hill (Circle and District line) about ten minutes walk away. Other tube stations nearby include Monument (District and Northern lines), Aldgate (Circle and Metropolitan lines) and Tower Gateway (DLR).
You can plan your journey using Transport for London's TfL website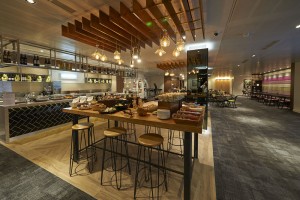 Accommodation
Overnight accommodation is not included in the conference fee. There is a wide choice of accommodation available in central London, ranging from the cheap-and-cheerful to luxury five star. You can search online for your specific requirements - hotels closest to the masterclass venue will be in the EC3 postcode area.
Wifi
Although we hope you won't be distracted by the demands of the office, there
is the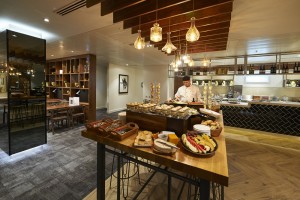 convenience of a free wifi facility at the conference venue - so you'll be able to keep track of your emails!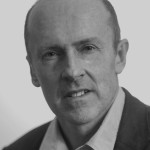 Chris Chapleo (Masterclass chair)
Head of department and brand consultant
Bournemouth University
Dr. Chris Chapleo is owner of Brand Education consultancy and currently head of the department of marketing at Bournemouth University, where his expertise is in marketing and branding in the non-profit sector, particularly education and charities. He has published, consulted and spoken widely on aspects of branding, and has over 15 papers in peer reviewed journals.
Prior to academia he was a partner in a marketing agency and has held senior marketing roles in the publishing and leisure sectors and higher education, where his interest in the topic first began. He regularly runs workshops on branding, combining an understanding of key theories with impact focused strategies to maximise your brand. Recent projects have involved working with universities, shampoo brands and B2B engineering companies to define and communicate their brands.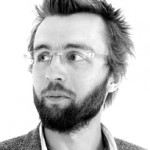 Mark Higginson
Founder
Out To Sea
Mark Higginson was the social media manager at the University of Brighton and is particularly interested in how attention works on the web and how this is applied to marketing, presenting an alternative evidence-based viewpoint that runs counter to much of the prevailing industry thinking.
He spent eight years working agency-side; six of those in one of the first specialist social media teams in the country and as the leader of that team for three years.
He blogs at markhigginson.co.uk and has been quoted in or written for The Guardian, The Metro, New Media Age, Marketing magazine and Sparksheet, among others, in reference to his work and has spoken at events including Social Media Week and the Online Information Show.
He recently founded digital agency Out to Sea and works for a number of education clients.
Claire McCann
Marketing Communications Manager
University of Warwick
Claire joined the University of Warwick in November 2011 as marketing communications manager. She leads the team responsible for implementing Warwick's refreshed brand, which began to be rolled out in May 2015. In addition to work on the brand, Claire's team produces key communications including Warwick's undergraduate and postgraduate prospectuses. Her team also offers copywriting training and support, together with general advice on marketing communications.

Claire previously worked in marketing communications, public relations and internal communications roles in the civil service and charity sector. She originally trained as a journalist and began her career at the Press Association. She holds a Master's degree in strategic communications as well as the CIM diploma in marketing.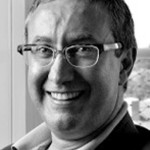 Simon Pride
Head of Marketing and Communications
Arts University Bournemouth
Simon Pride joined Arts University Bournemouth in June 2011 as head of marketing and communications after 25 years in advertising.
He began his agency career as a graduate trainee with J Walter thompson and subsequently worked in account management up to MD level at agencies including DDB Needham, Mustoe's, Lintas and euro rscg, in London and Amsterdam.
He describes his current role as "madmen meets academia".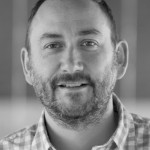 Tom Wright
Head of Digital
University of Nottingham
Tom Wright is responsible for the University of Nottingham's digital marketing and communications strategy and manages the digital team in the University's central external relations department. The team manage and update the university's main social media channels and blogging platform, produce and edit video content, and have also run a number of award-winning digital campaigns in recent years.
Most recently, the team were behind the university's #MeantToBe clearing campaign, which saw the hashtag trending on A level results day, helping the university to go beyond its undergraduate student recruitment target for 2015.
The team's Fresh Start campaign, aimed at new undergraduate students, picked up two awards for best low budget campaign from the UK Social Media Communications awards and the UK Public Sector Communications awards in 2013.
A project to increase student collaboration and develop more student-generated content for use in marketing and communications collateral, including the setting up of a student video team and development of international social media channels such as Weibo and vkontakte, was shortlisted for the 2014 Thelmas and Heist awards.
Tom is digital and web lead on the Chartered Institute of Marketing higher education sector interest committee and has spoken at a number of national and international conferences in recent years, run by organisations such as the ACU, CIM, and CASE.
Why Attend
The masterclass format is designed for anyone working in further and higher education who has responsibility for the delivery of their institution's brand promise.
You should attend to discover more about how colleges and universities make themselves distinctive and stand out from the crowd when their products and services are very similar and they are all judged on the same criteria for league tables and in their delivery of teaching and research.
Brands can be a conundrum that taxes us all, from vice-chancellors to those in operational positions, as we compete to make our brand as distinctive and successful as possible in an increasingly marketised and crowded market place both at home and abroad.
This masterclass will address many of these issues as our expert speakers, and participants, all share their expertise, experience and challenges around the concept of achieving a successful brand.
What, in fact, does a successful brand look like, and how can its success be evaluated? You will have the opportunity to discuss these questions as you consider your longer-term branding and related strategies to meet key performance targets.
Benefits of attending:
you will understand the nature of brands in further and higher education and whether there are any aspects specific to branding in an educational context;
hear from experts about brand-building and the importance of managing the brand long after the signage has been erected;
discover how students' perceptions of brands make an impact on student recruitment;
understand the brand journey and how you and all your colleagues make an impact on the success and delivery of the brand promise;
discover the international perception and relevance of your brand;
benefit from the latest thinking and network with colleagues.
Addressing your professional needs
Whatever your role or position in your faculty/school, department/centre, college/university, you
will discover how branding works and how you can create a strategy that will help to create competitive advantage for your institution.
The masterclass format is designed to provide useful models for successful brand-building.
Our expert facilitator will advance your knowledge of branding by
engaging with the specific challenges within education.
Our afternoon will enable further analysis with case studies from the sector supported by a line-up of professional practitioners - this will offer you a way of tailoring the day to your specific professional needs.
This is your opportunity for professional development in one of marketing's most important, yet complex, fields.
Fees are not available for archived conferences