About Us
Marketing consultancy services for FHE
Discovering Futures also offers wide-ranging consultancy services to the education sector.
Areas of expertise in the Discovering Futures team includes:
strategic marketing and communications planning
market research
public relations
event management
stakeholder communications
publications and collateral production
training and workshops
digital marketing
social media.
Further details are outlined on our consultancy page – we'd be pleased to discuss your requirements further.
The Discovering Futures team:
Each Discovering Futures consultancy project, conference or training session is designed and managed by a team of experts, led by Robert Hawker. Our consultancy associates have many years experience gained from senior positions in further and higher education marketing, commmuncations and student recruiment. 
Robert Hawker
Founding director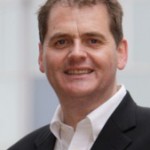 Discovering Futures was set up in 2006 by marketing and communications consultant Robert Hawker.
Robert has worked in marketing and communications roles in higher education for over 20 years, most recently at Ravensbourne, a university sector college innovating in digital media and design, based in Greenwich, London, where he managed the marketing, recruitment, and admissions processes for the postgraduate portfolio. He also produced the undergraduate and postgraduate prospectuses and developed new strategies for recruitment and marketing.
Previously Robert was director of marketing and communications at the University of Roehampton. Here he led a team of 27, managing the annual cycle of recruitment activities to meet the university's targets, whilst ensuring that the full mix of marketing channels supported this goal.
Before this, Robert spent over a decade at London Metropolitan University. During that time he managed the organisation's change of identity from City of London Polytechnic to London Guildhall University and then its merger with the University of North London.
He is a highly experienced events organiser. His portfolio includes royal, ministerial and VIP visits, high-level receptions, book launches, student open days, the opening of new buildings and annual series of graduation ceremonies.
Alongside producing conferences for the HE sector, Robert has worked on numerous projects for further and higher education clients ranging from market research projects to online student recruitment campaigns and the production of halo publications and prospectuses.
Robert was chair of HEERA (London) for many years, and a council member of The Publicity Club of London. He holds a Bachelors degree, the CIM and CAM diplomas and an MBA in Higher Education Management from UCL Institute of Education. He is a governor for a school and to NHS Education England.
Before joining the world of education, Robert worked in advertising at a number of agencies where he ran accounts ranging from healthcare products to utilities.
Jill Hogan
Associate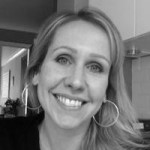 Jill Hogan has worked with Discovering Futures on a number of consultancy projects and brings over 15 years experience in senior marketing communications roles spanning arts, design, education and business, Jill has led strategic marketing communications programmes, campaigns and events for the likes of Arts Council England, Mozilla Foundation, Ravensbourne, South East London Chamber of Commerce, London Knowledge Lab and many others.
Having worked 'client-side' for large organisations most of her career, Jill understands what clients are looking for and what drives success. She understands how to achieve buy in from your board to your front line staff, and demonstrate results for your marketing and communications activity.
Jill is a member of the Chartered Institute of PR, a board director of the South East London Chamber of Commerce, vice chair of governors at Brunswick House Primary School, and involved in a number of charities, advising on marketing and PR. When not working with Discovering Futures, Jill runs her own consultancy service: thisishogan